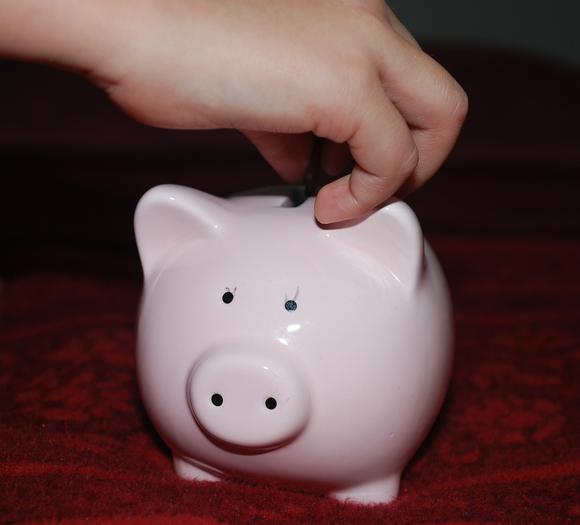 What's better than giving a kid money? Giving them stocks, of course.
When asked what they would change about their investing decisions, one of the most common responses people give is "start sooner." And while we can't turn back time for ourselves, we can help the kids in our lives get an early start. Not only should this help them financially, but it's a great way to plant the seeds for a lifetime of financial well-being.
We asked three of our regular contributors to offer up a stock they see as a top choice to buy for a kid in your life. They gave us a century-old innovator in 3M Co. , a technology company that's trying to upend the way we think about cars in Tesla Motors Inc. , and an athletic and connected fitness upstart in Under Armour Inc. .
Here's what they had to say.
My selection to start my kid's portfolio would be a low-risk, well managed, diverse company with consistent value returned to shareholders. Few companies fit that description better than 3M.
3M has a crazy-good track record of returning value to shareholders, including paying dividends without interruption for nearly a century. Just look at the following graph, which shows how well 3M returns value by increasing its dividend and reducing its share count: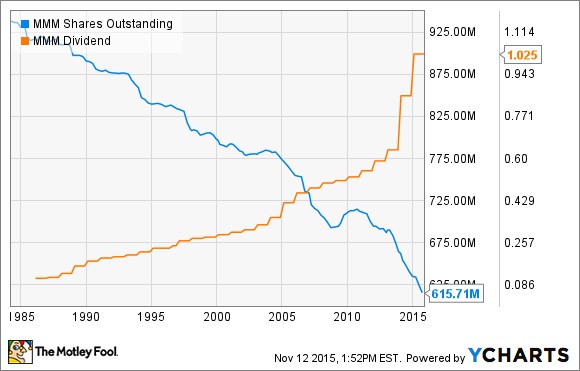 MMM Shares Outstanding data by YCharts .
Beyond having a stable business portfolio that enables the company to provide investors with consistent dividend increases, 3M is working to narrow its focus and combine certain of its business groups. The benefits of moving from a portfolio with 40 businesses to one with 26 includes reduced costs, greater scale, and more focused marketing activities, while also accelerating the priority of remaining projects for research and development spending, which will be crucial for 3M to continue its history of success.

Image source: 3M Company's 2015 Jefferies presentation.
The near term looks positive for 3M, as its annual goals through 2017 include having free cash flow conversion of 100% or higher, return on invested capital of at least 20%, and organic revenue growth between 4% and 6% -- all fine objectives, and all objectives the company successfully achieved in 2014.
One big selling point for 3M in the long term is that even during rough times such as the recent recession, the company achieved a return on invested capital, or ROIC, above 17%. (ROIC indicates how effectively a company is using its money to create value for shareholders; a history of solid ROIC is good news for investors.) 3M isn't a high-growth business, but if...
More