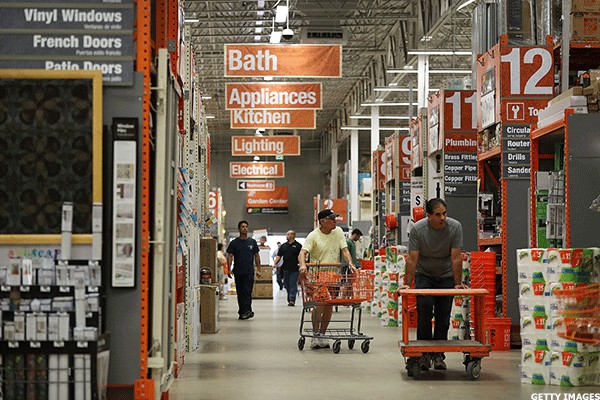 Home Depot's (HD) long-time finance chief has a few remodeling projects of her own currently underway at home.
"Right now I have an old house and I am replacing the windows in one of my guest bathrooms. All of it has to come out, a total rebuild. I have a potting shed that, sadly, was infested by carpenter bees, so I have to replace the beams. And, my husband and I just re-finished all of our outdoor patio furniture," Home Depot Chief Financial Officer Carol Tome told TheStreet in a phone interview.
Tome's mixture of home remodeling...
More