We know China's manufacturing has been slumping since 2012. A week ago, HSBC's Flash Manufacturing PMI for June came in at 50.8. The final version is slightly revised down to 50.7. This is is the indicators first reading above 50 this year.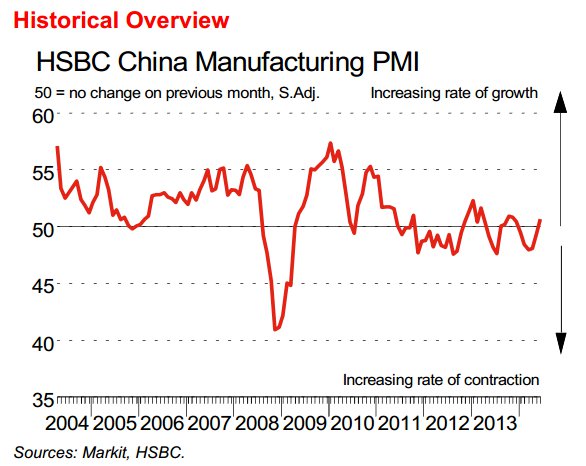 from
HSBC manufacturing PMI (pdf)
The report's headline reads "New orders increase at quickest rate since March 2013"
Some highlights were:
- Output expanded for the first time since January
- Inventory of finished goods fell at the fastest rate since Sept. 2011. (A good sign that demand is there)
- Rate of job cuts subsided.
While China's manufacturing might be on a revival, the housing sector is still slowing down from a bubble, but is nonetheless a good sign for the country's economy.