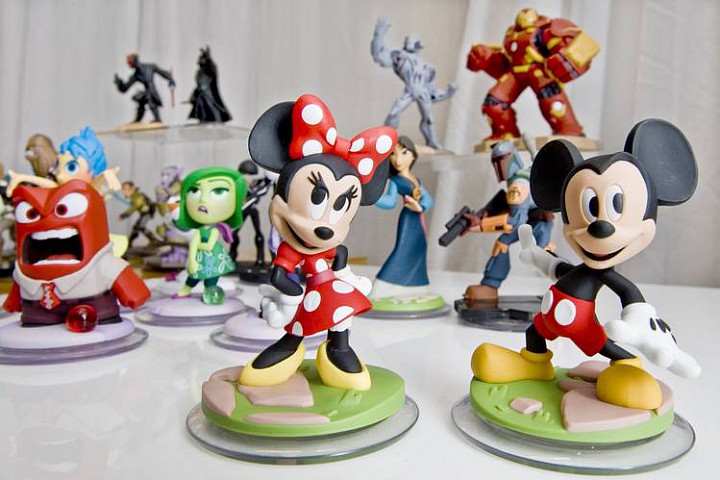 But the surprise move could end up a boon for rivals such as Activision Blizzard Inc. ATVI 1.92 % and Warner Bros., which appear no longer to have to contend with a powerful brand, analysts said.
"Disney Infinity" is in a genre of videogames known as "toys to life," in which players pair figurines with devices to make digital versions of the characters pop up in games. With "Infinity," players place figurines on a mat that communicates with a game console.
A typical starter pack—game software, a device to connect to consoles and a few figurines—could run upward of $100. The beefy price turned off some buyers, yet Disney released three starter packs in as many years.
The games, pioneered by Activision Blizzard's "Skylanders" series in 2011, were a hit with consumers, particularly collectors who wanted to own all the figurines.
Revenue for the toys-to-life category in 2015 rose 7% in the U.S. to $720.5 million, according to market researcher NPD Group.
The increase, however, was driven by figurines. Software sales declined 4%. That suggests buyers were less interested in new versions of the games than new toys to put on shelves.
Disney's ability to leverage characters from its namesake brand, as well as those of Pixar, Marvel...
More