Maybe I was wrong about the impending recession - check out these graphs: By the looks of things the economy is right on track and the fed needs to raise rates. 
Inflation going up according to the CPI.

Unemployment continues to fall.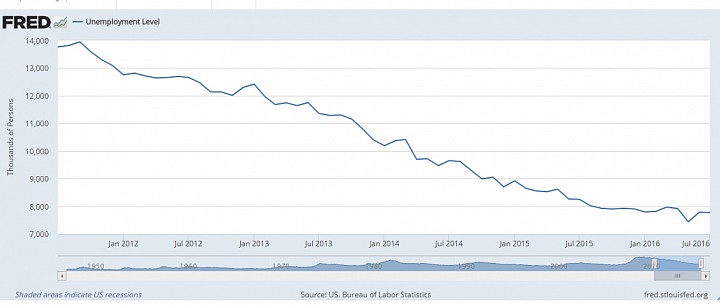 ---
Is this the top of a cliff or the middle of a legendary bull market? I'm still skeptical, but I can understand why so many people are long.