DUBLIN, Sept. 10, 2015 /PRNewswire/ -- Perrigo Company plc ("Perrigo") (NYSE: PRGO; TASE) today responded to Mylan N.V.'s ("Mylan") (MYL) letter to Perrigo dated September 8th, 2015.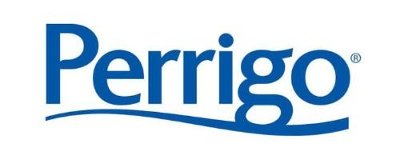 Perrigo Chairman, President and CEO Joseph C. Papa sent the following letter to Mylan Executive Chairman Robert J. Coury clarifying numerous misleading statements made by Mylan and reiterating Perrigo's confidence that Perrigo shareholders will not tender into Mylan's value-destructive offer.
The full text of the letter delivered to Mylan by Perrigo on September 10, 2015 is below.
September 10, 2015
| | |
| --- | --- |
| Robert J. Coury | Robert J. Coury |
| Executive Chairman | c/o Mylan Inc. |
| Mylan N.V. | Robert J. Coury Global Center |
| Albany Gate, Darkes Lane | 1000 Mylan Blvd. |
| Potters Bar, Hertfordshire | Canonsburg, PA 15317 |
| EN6 1AG, United Kingdom | |
Dear Robert,
I welcome the opportunity to respond to your letter of September 8, 2015, in which you state that your aim is to "ensure that the facts are clearly understood and that misinformation is not disseminated." We at Perrigo live by that same objective, and to that end, I would like to share a few thoughts with you and our shareholders.
First, as we have stated publicly, and to you personally, we have never taken the attitude of "not at any price or on any terms." Perrigo's Board carefully evaluated Mylan's offer and determined that it substantially undervalues Perrigo and its bright growth prospects. As a shareholder-focused public company, we are committed to maximizing shareholder value through every opportunity, organically and inorganically, in the near- and long-term. We also have been very clear that the $205 per share value that Mylan initially proposed, and your current lower offer, are grossly inadequate. Contrary to your letter, Perrigo has never refused to engage with you, but your offers have simply not been a basis for discussions. You chose to pursue this path in April with an unsolicited offer rather than engagement, and you alone have chosen the price to offer our shareholders. Any attempt now to shift the blame for failing to give our shareholders better value is disingenuous and only highlights the inadequacy of your offer.
Second, while you choose to make excuses for your low offer – first Mylan's CEO Heather Bresch dismissed it as lot of "noise in the system" and now, in your letter, you blame the market sell-down – we have been focused on delivering value to our shareholders and earning the multiple that shareholders ascribe to our shares. We rejected your offers in April, long before any market sell-down. For you to state that Perrigo's share price was protected "solely" by Mylan's offer is simply nonsense, in light of our continued focus on M&A opportunities and earnings performance over the past five months. While we do not share your claimed ability to predict how stock prices will move in the future, we know this – from July 24, 2015 (the trading day before Teva walked away from Mylan) until now, Mylan's share price has dropped more than 26%, with the S&P 500 falling only 5%, and the S&P 500 Healthcare Index dropping approximately 6%, over that same time period.
And, contrary to your implication, Mylan's offer is not an all-or-nothing proposition for our shareholders. We are confident in our ability to deliver value well in excess of your offer through our standalone plan and our acquisition strategy. Additionally, as Perrigo does not employ anti-takeover measures or tactics, our shareholders can remain confident that should the right opportunity present itself, they would benefit from further upside. In contrast, as third parties have noted, Mylan may be the only company in the S&P 500 which trades without a realistic possibility of a change of control premium, as highlighted by your preemptive dispatch of Teva's 48% premium bid (destroying $14 billion of potential shareholder value in the process). It is no surprise that some have noted that Mylan shares are hampered by a "corporate governance discount."
Third, you write that Mylan's "highly compelling offer" would result in a "highly accretive" transaction. In reality, your offer is neither compelling, nor accretive. It is not compelling because it substantially undervalues Perrigo and provides a meager change of control premium at best – in fact it is the lowest change of control premium of any biopharmaceutical deal valued over $5 billion since the start of 2012. And by your own admission, Mylan does not expect this offer to be accretive until "year four" and then only if Mylan's synergy estimates are fully realized. If these optimistic synergy targets are missed, then the deal will become even more dilutive to Mylan's adjusted EPS and more financially unattractive for shareholders.
Fourth, like many shareholders and commentators, Perrigo remains troubled by Mylan's decision to lower the tender threshold to 50%+. Your words say that closing below 80% is "highly unlikely" but your...
More