As Crude's bounce gathers pace so the world's beaten-down commodity-currencies are exploding higher. Aussie Dollar has given back all its RBA rate curt losses, The Russian Ruble is soaring, and the Canadian Dollar isd back under 1.24 against the USDollar... The USD Index is now down 1.3% since Friday.
What's good for oil is good for Russia... and the rest of the commodity currencies...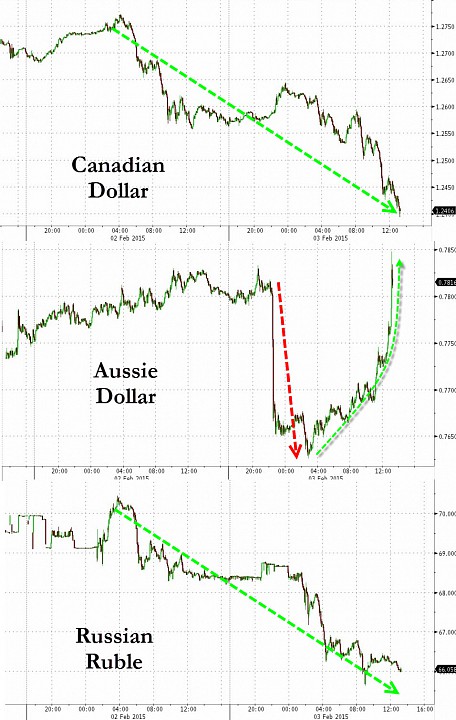 Draghi will not be pleased...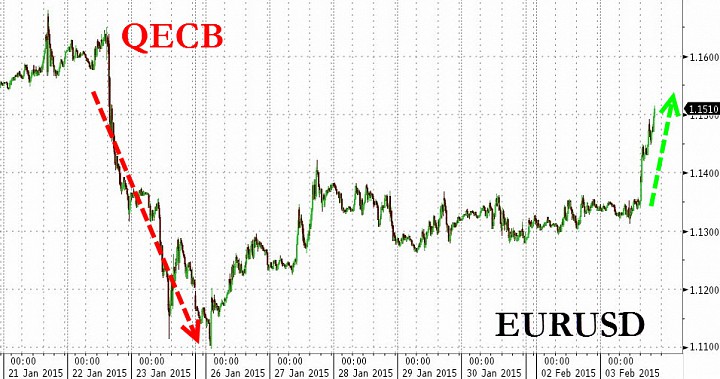 Charts: Bloomberg