China's policy banks could issue special policy bonds worth RMB3 trillion over the next two to three years to provide an equity cushion to infrastructure projects, suggests Credit Suisse Group AG (ADR) (NYSE:CS) analysts. Dong Tao and Weishen Deng said in their August 5 research note titled "China: Policy banks to issue special bonds for stimulus" that Beijing appears to be turning more pro-growth compared to the "new norm" talk a year ago.
China likely to launch specific policy financial bond scheme
Tao and Deng believe that with commercial banks not willing to lend and quality borrowers not being interested in borrowing, policy banks are on call for more stimulus.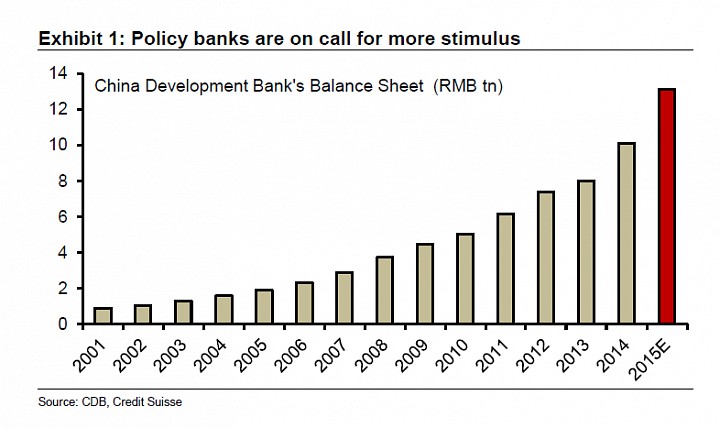 The analysts note that China's three policy banks (the China Development Bank, the Agricultural Development Bank of China, and the Export-Import Bank of China) have been used as a lending vehicle to fund special projects. The Credit Suisse analysts point out that the People's Bank of China has been injecting liquidity through the Pledged Supplementary Lending (PSL) scheme to...
More