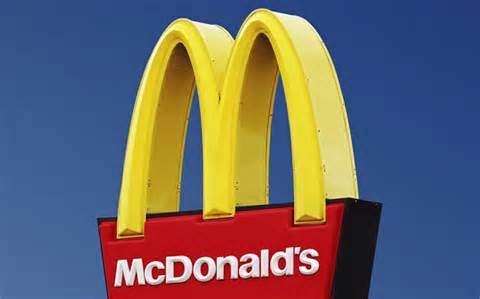 Until lately, investors were playing a never-ending game of hot potato with McDonald's (MCD) stock. Shares of the fast food giant have gone nowhere for two years, and recently fell to $87 at its 52-week low. The company has been besieged by a constant flow of bad news. It's been hit by everything from a supplier scandal in Japan and China to the changing consumer habits in the United States, all of which are causing sales to fall.
First, a key supplier in China was found to be repackaging expired meat with new expiration dates last year. A worker was also caught reusing food that had fallen on the floor. More recently, Reuters reported that McDonald's Japan issued an apology after customers found a tooth and plastic in their food.
The end result is that comparable sales fell 12% in the emerging markets in January, but there are signs of improvement appearing. First, comps grew in the U.S. and Europe in January, which is important because these are its two biggest geographies. And, McDonald's has a new CEO, which could be inspiring investors that a sustained turnaround can continue. Because of this, McDonald's shares are now back to $100, a great sign that a recovery is in place.