Just realised that the Stoxx 600 lost as much as 18 percent from its April record after it reached its lowest level since January on Sept. 29.
BTW an exchange-traded fund tracking European stocks had a record $462 million in outflows last week, and trading of bearish options jumped. (see the chart below). Investors panicked but but actually it seems like a good opportunity to buy stocks.
Menawhile a rally in commodity producers pushed European stocks for their biggest gains since August. So is optimism  returning to European equities?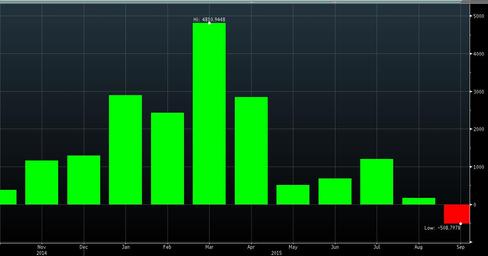 The WisdomTree had record outflows.