Mexico's oil production, which is pumped out by state-run Pemex, peaked at 3.4 million barrels per day back in 2004, which has since slipped to 2.3 million bo/d. In order to try and resuscitate its upstream output, Mexico ended its 76-year state monopoly of the oil & gas industry to attract foreign capital and expertise. On July 15, 2015, after a lot of legislative wrangling and deal making [including a change to the constitution], the government auctioned off 14 shallow offshore blocks. However, due to the lackluster terms offered by the government, only two of those blocks were sold. Major energy names, including ExxonMobil (NYSE:XOM), Chevron Corporation (NYSE:CVX), and Total (NYSE:TOT) [all of whom didn't bid], were turned off by how much of the block's operating profit they would have to turn over to the Mexican government.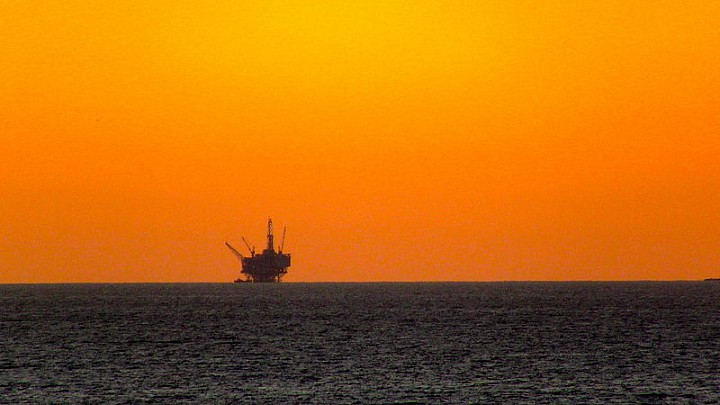 Source: The Conduqtor - Wikimedia Commons
The consortium that won the bid to develop the two blocks that were successfully auctioned off agreed to pay 55.99% of the operating profit to the government that will be generated in one block and 68.99% of the operating profit that will be generated in the other. When this legislation was written, oil was trading at over $100 a barrel. With oil now trading around $50 a barrel, it's hard to justify such erroneous offers.
This doesn't mean that Mexico's liberalization efforts are a complete waste, quite the opposite. If Mexico's energy leaders learn from this mistake and realize that the government needs to offer better terms in order to win over the tens of billions of dollars in direct foreign investment and the necessary foreign expertise to revive Mexico's energy industry, then the next bid will prove to be much more successful. Mexico's highly anticipated deepwater blocks won't be auctioned off until 2016, which will act as a barometer for how well Mexico's energy industry can adapt to the current pricing environment. 
Mexico is sitting on tons of oil next to the biggest crude consuming nation in the world, and has plenty of infrastructure set up for increased crude oil exports via port. Recently, Pemex had a major discovery in the Gulf of Mexico. Pemex located three light and one heavy oilfield in shallow waters in the southern portion of the Gulf of Mexico that could house 350 million barrels of oil equivalent. Initial forecasts are calling for production to start-up by mid-2018, but many promises have been broken in the past. There is plenty of room for additional discoveries in the Gulf of Mexico, especially in the deepwater portion of the play [which generally requires foreign expertise due to the complexity of these types of developments] after a string of successes in America's Gulf of Mexico region.
I'm bullish on Mexico's privatization efforts, which will in time lead to oil production growth returning to the country. Crude prices are at depressed levels now, which will make its liberalization efforts harder, but the silver lining is that it will prompt the government to possibly be more generous in its offerings. This will spur increased levels of investment in Mexico's energy industry, especially down the road as the liberalization process smooths out. We will have to see. 
If you want to read more about the oil & gas industry click here, and don't forget to like and/or comment on this article! Thanks for reading! 
Disclosure: Callum Turcan, the author, does not own any of the companies mentioned above. Always do your own due diligence before investing.