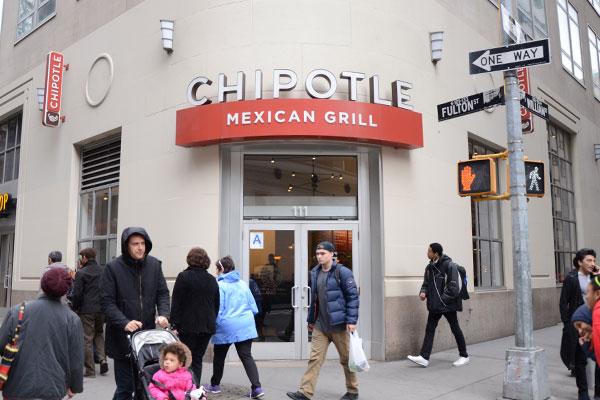 NEW YORK (TheStreet) -- Chipotle Mexican Grill (CMG) stock is falling 2.08% to $409.28 in pre-market trading Friday as Morgan Stanley cut its rating on shares to "equal-weight" from "overweight."
The firm also lowered its price target to $405 from $500 on shares of the Denver-based burrito maker.
The downgrade is based on new evidence that the company's sales recovery following several food safety crises will remain more protracted than the market believes.
Additionally, the recovery could possibly be costlier as a result because Chipotle...
More