Cigna's shares will reach $140 in medium term

1 april 2015
I remain upbeat about the shares of Cigna (CI), a large US health insurer. In its concerted effort to drive innovation, affordability and valuable services to its members, recently, Cigna completed its previously announced acquisition of QualCare Alliance Networks. The companies will work on locally tailored innovation to drive customer engagement and meet personal health needs. They will also offer hospital systems and physician groups a broad suite of managed services and solutions such as multi-tier plan administration, population analytics, performance reporting, and management and clinical benchmarking.
Recently, Cigna received its investment grade rating affirmations from A.M. Best, whereby the outlook for the Issuer credit ratings was changed to positive from stable. The outlook revision takes into account the company's ability to swiftly adapt to the changes implemented by the Affordable Care Act. Moreover, numerous strategic initiatives undertaken by Cigna place it advantageously for long-term growth.
Cigna's financials for the fourth quarter of 2014 were solid. Revenues increased 10% year over year while adjusted operating net earnings per share jumped 21%, and both were ahead of consensus estimates. Besides, in 2014, the company spent about $1.63 bn on buying back 18.5 mn shares. Projections for 2015 are also optimistic. Cigna expects to deliver operating net earnings of $8.0-8.4 per share implying growth of 8-13% year over year. Revenues are forecast to increase in the 8-10% range.
Cigna's shares, I believe, look attractive for medium-term investment. Target price is $140.
<!== INSTRUMENT %% %60% ==!>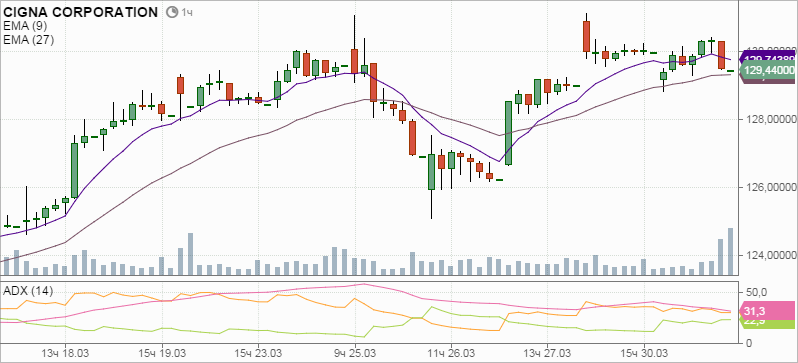 Voting is over
Waiting for


the right answer