Why Micron is Up Today: Raising PT to $48

31 october
This post is exclusive only for Value Stock Members.
Samsung's tripling in profits reminds semiconductor stock investors that the super cycle will yield more gains. Micron stock (MU) rose yesterday, nearing my $45 PT. It's time to raise that PT to the $46 - $48 range.
$MU
, MICRON TECHNOLOGY INC / H1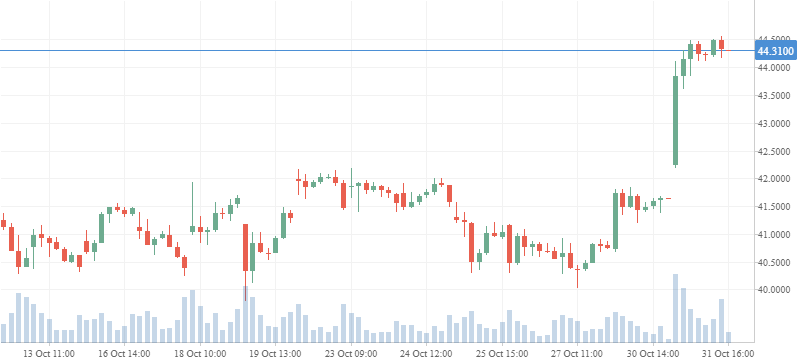 Agree or disagree? Micron Has More Upside.
Agree: PT $46 - $48.
Disagree: the stock has downside to $40.
Register to vote. Login to comment or vote.