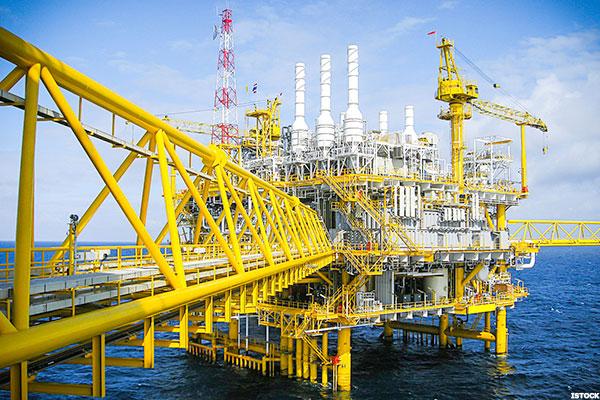 NEW YORK (TheStreet) -- Shares of Ensco (ESV) were dropping in early afternoon trade on Thursday as oil prices declined.
Crude oil (WTI) was falling 2.98% to $43.37 per barrel while Brent crude was sliding 2.75% to $45.60 per barrel this afternoon.
Yesterday the Energy Information Administration (EIA) reported that U.S. commercial crude inventories grew by 2.3 million barrels last week to total 525.9 million barrels.
This was higher than the American Petroleum Institute's estimates of a 942,000 barrel increase for the same...
More