The Woodstock Of Crony Capitalism
It's been a while since I've attended the Berkshire Hathaway (BRK:NYSE) annual meeting. Between the tedium of little kids asking questions about how to live life, to the feel-good nature of the thing, I simply got repulsed. Why do a bunch of hard-nosed capitalists choose to act like Ned Flanders for a weekend—in Omaha of all places? It's illogical and completely artificial.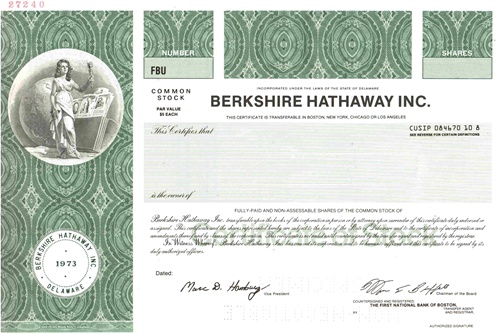 Then, a few weeks back, as friends asked if I was attending this year, I had a certain realization—all this play-acting is simply Buffett, the puppet-master at his most brilliant. As he plows capital into highly regulated industries, he has the upper hand because he has skillfully crafted the image of the Mid-Western grandfather that can do no wrong. He can cozy up to regulators and politicians and get what he wants—without the added costs and distractions of lobbyists and consultants. Who wouldn't want to get their permits in half the time and with a fraction of the cost? Want to block a Canadian pipe-line that would compete with your cherished rail-road? Become the President's "economic advisor." Want to abuse tax loopholes? Bemoan that your secretary pays a higher tax rate than you. You want to obstruct solar energy in Nevada? Elon Musk is a foreigner, Omaha is as American as it gets. Your railroad has an atrocious...
More