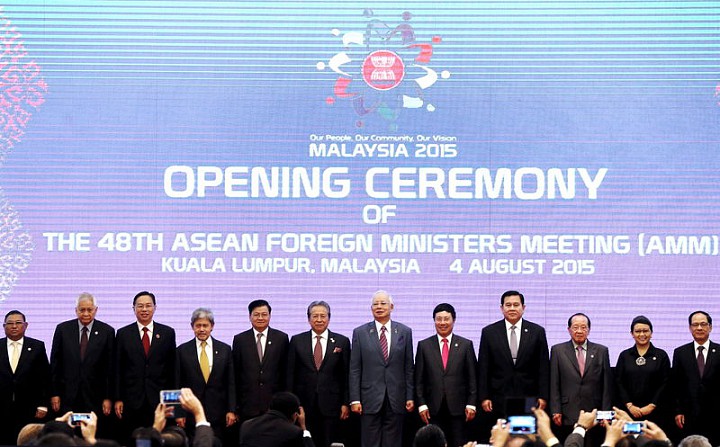 By Amy Sawitta Lefevre and Trinna Leong
KUALA LUMPUR (Reuters) - The Philippines will back a U.S. call to halt land reclamation in disputed areas of the South China Sea, the country's foreign minister said on Tuesday, despite China's insistence that the issue should not be raised at an upcoming meeting.
Foreign Minister Albert Del Rosario said the Philippines was ready to help de-escalate tensions in the disputed region, if China and other claimant states agreed to be bound by the same conditions.
Del Rosario added that the Philippines planned to discuss the topic at the 48th ASEAN Foreign Ministers Meeting, which kicked off in Kuala Lumpur on Tuesday.
His comments come a day after China said it did not want the contentious theme discussed at the Association of Southeast Asian Nations (ASEAN) gathering.
Neither China nor the United States are members of the regional body, but both will be represented during several days of talks in the Malaysian capital. U.S. Secretary of State John Kerry will be in Kuala Lumpur on Wednesday and Thursday.
"The Philippines fully supports and...
More