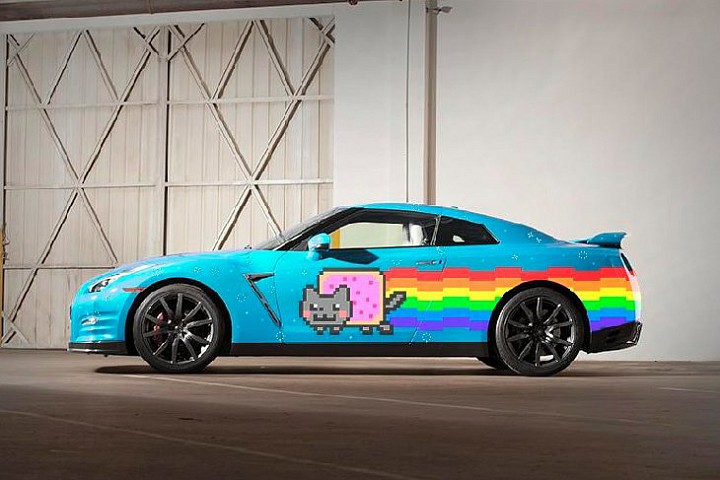 Deadmau5, the acclaimed Canadian DJ responsible for hits like "Ghosts N Stuff" and "Raise Your Weapons," famously wrapped his Ferrari 458 Spider in his trademark Nyan cat theme. No biggie, right? It is his car, after all.
Ferrari, however, disagreed, sending a cease-and-desist letter demanding the wrap be removed due to logo infringements; Deadmau5, whose real name is Joel Zimmerman, reluctantly obliged and is reportedly now selling the car.
Nissan sensed a PR opportunity, trolling Ferrari via twitter by offering the electronic artist a Nyan cat-wrapped GT-R as a replacement to the macine he dubbed "Purrari." So, in a weird twist, it's Godzilla to the rescue.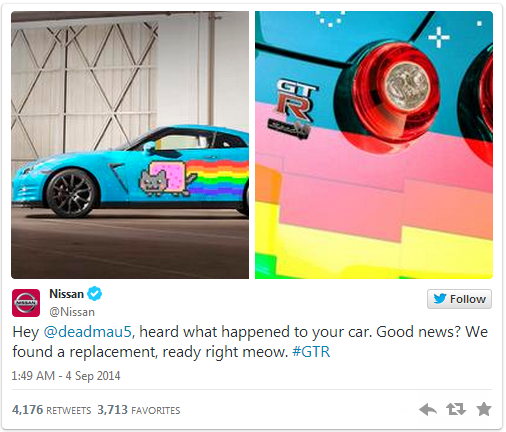 This wouldn't be the first time Nissan has offered a custom car for a celebrity; back in Oct. 2012, the Japanese automaker made Usain Bolt a gold-painted GT-R and gave him the title as "Director of Excitement" (which is the best job title ever).
According to Deadmau5's twitter, he is considering Nissan's proposal, saying that an "OMFGtr sounds like a blast." The wrapped GT-R Nissan posted in its tweet is unfortunately just a Photoshop, but I'm sure it'd be happy to make it for real. And with the offer coming from the automaker itself, Zimmerman needn't worry about any more legal action. Which is good, because his lawyers are currently busy with Mickey Mouse.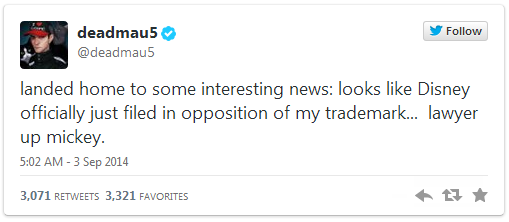 Article