Today in stocks, summarized...
Before we start, this is perhaps the most important chart that no one is talking about...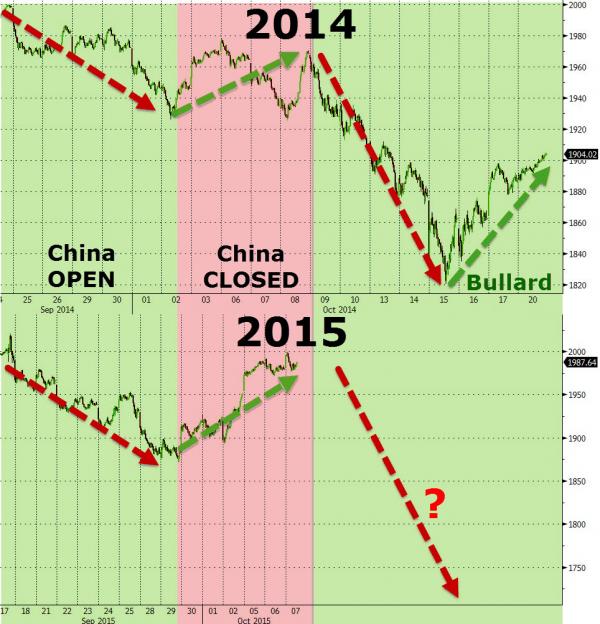 As The longest VIX Losing Streak Since 2011 lifts stocks...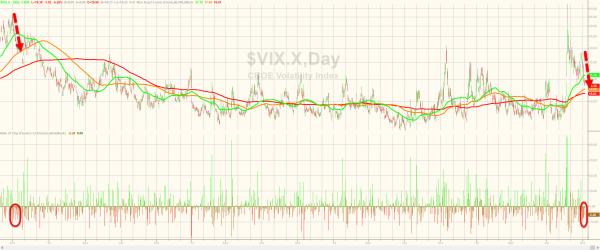 Markets ramped overnight (as shown by futures), stumbled a bit on weak EU data, then rallied on weak EU data (lol) then dumped on crude's invbentory build only to be ramped on VIX smash...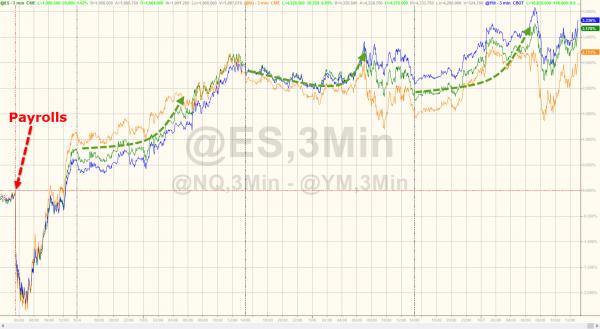 The bounce occurred as S&P and Dow touched unchanged on the day...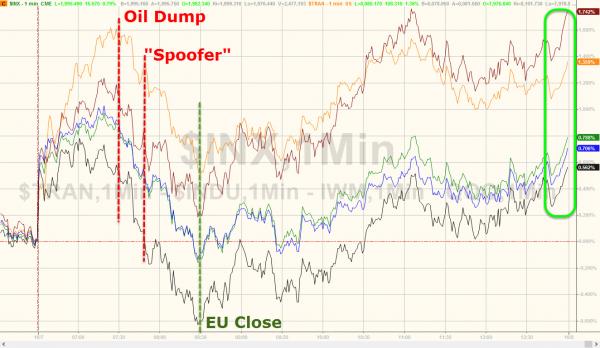 Post-Payrolls, Small Caps remain the big winner and Nasdaq the laggard (but they are all up notably)...
TS CASH WEEK
VIX was smashed to the lows of the day after Europe closed to send stocks back ramping towards the day's highs...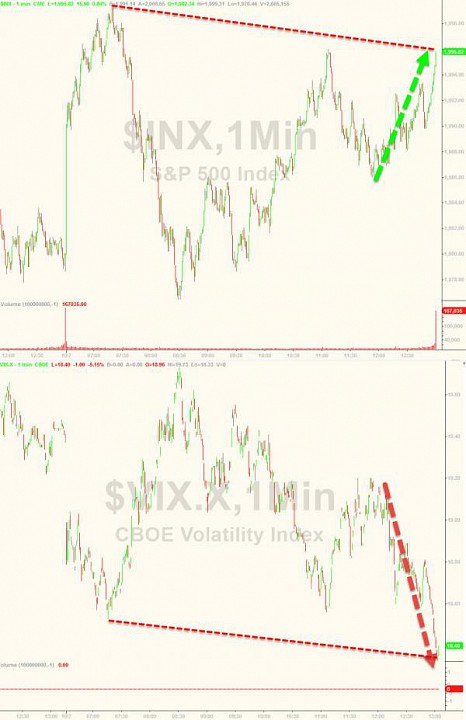 S&P 500 briefly broke its 50-day moving average and traded as high as 1999.31 before fading back...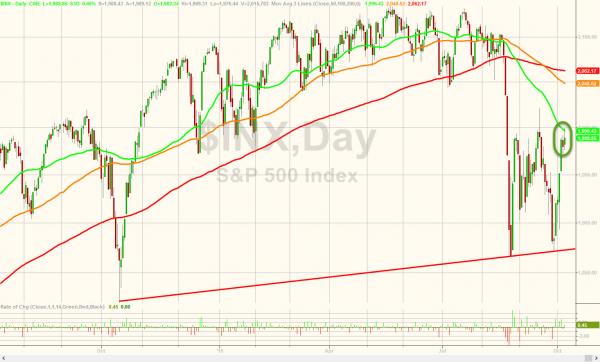 Biotechs gained around 1-2% today as the slumping sector triggered a 'death cross'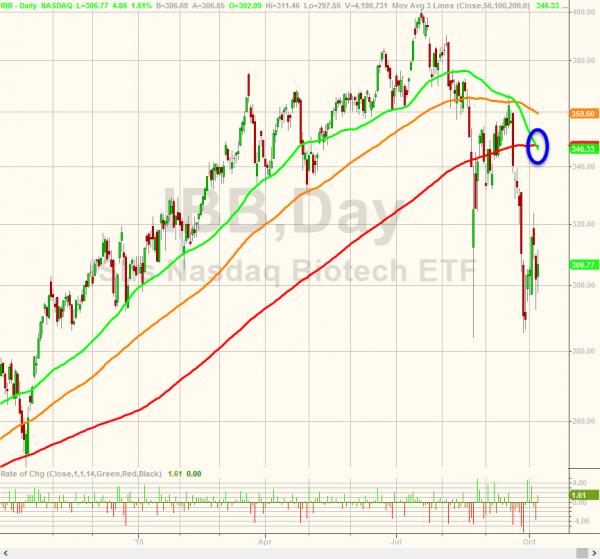 Spot The Difference...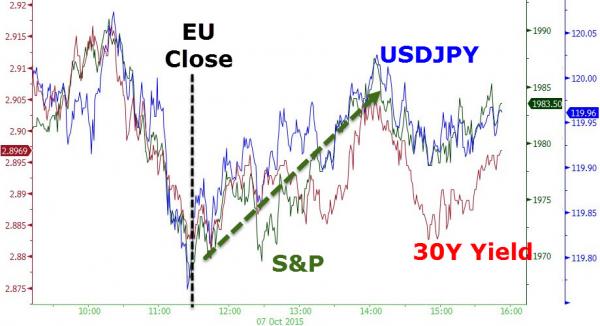 But financial credit markets remain notably more worried...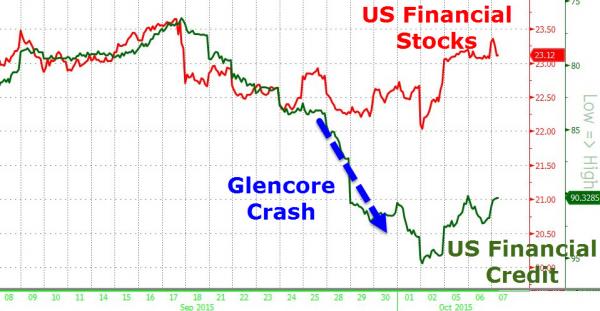 GoPro NoMo... Looks like Camera-On-A-Stick will not be The Next Big Thing after all.. but but but social media.. content...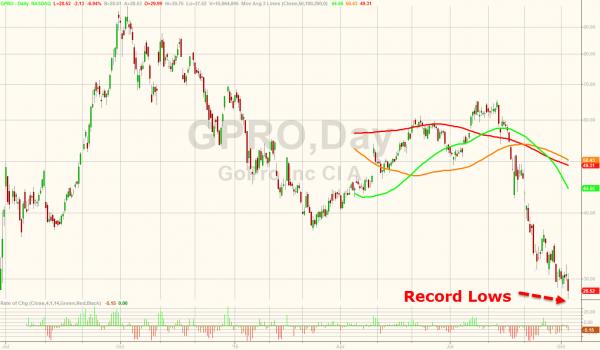 YUM Yuck... biggest drop since Oct 2002... as Death Cross strikes...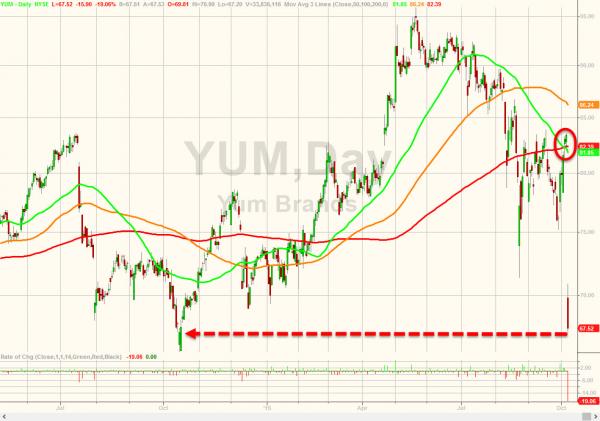 As Digicell pulled its IPO yesterday, Pure Storage (the biggest VC-backed IPO of 2015) was ugly...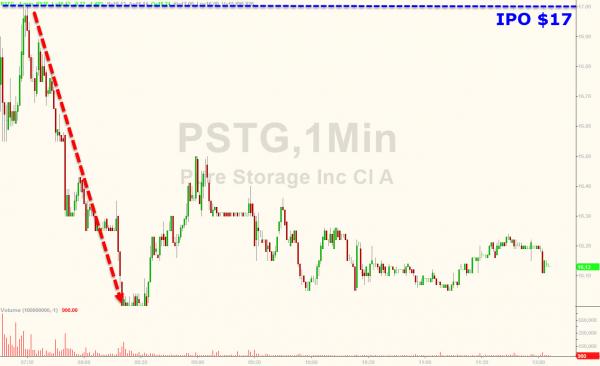 Treasury yields rose 3-5bps, pushing everything 2Y yields back above pre-payrolls levels...the european selling, US/Asia buying pattern remains in place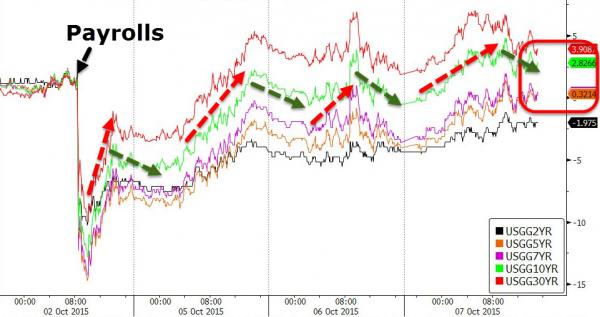 USD drifted sideways all day (still weaker post payrolls) as AUD strength continues to stun...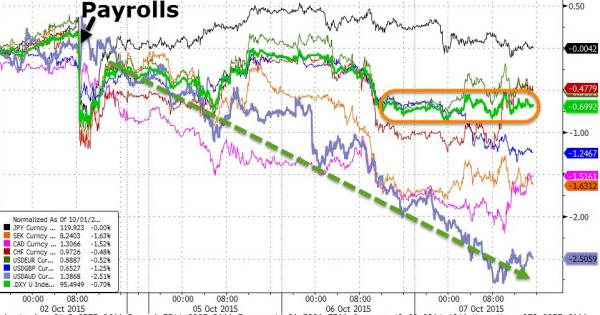 Commodities drifted higher early on but gold & silver were slammed going into the open and crude dumped after DOE inventory data...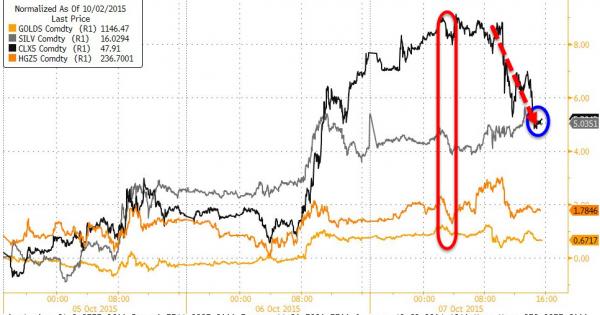 Crude's exuberant ramp is routed...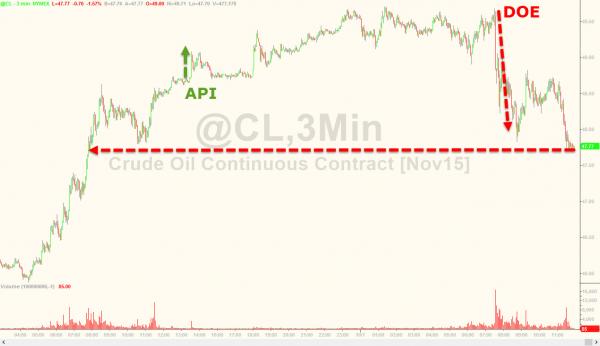 Why did Oil drop? Well apart from the production surge and inventory build, this is why...
In his 30 years of trading, commodities king Dennis Gartman has seen all types of markets. And now he says he's the most bullish he's ever been on crude oil.

"If you watch the term structure in the futures, you've seen the contango narrow. Crude is no longer aggressively bidding for storage as it was it was six or seven weeks ago," said the Gartman Letter Editor Tuesday on CNBC's " Fast Money ." "I think you've seen the lows."
Oil and energy stocks decoupled this afternoon..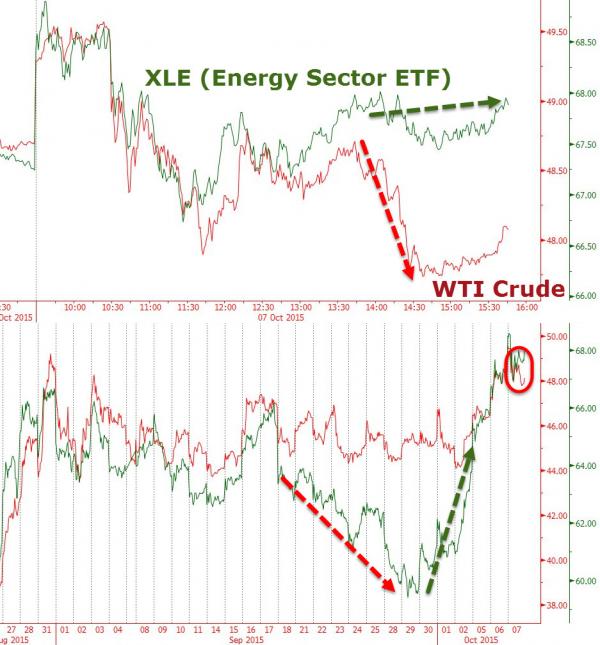 Silver remains the biggest winner post-Payrolls...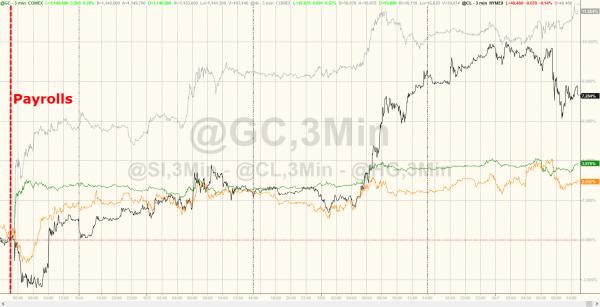 This is silver's best 4-day run since August 2013 - with a break back above the 200-day moving-average...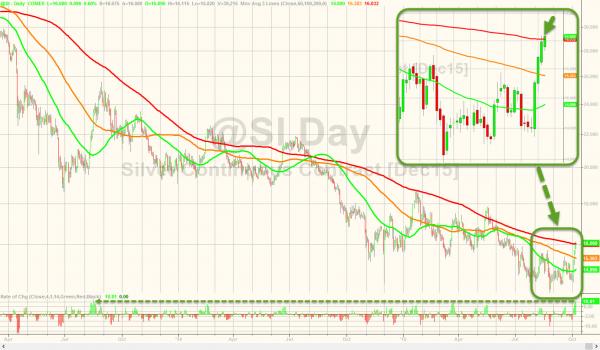 Charts: Bloomberg