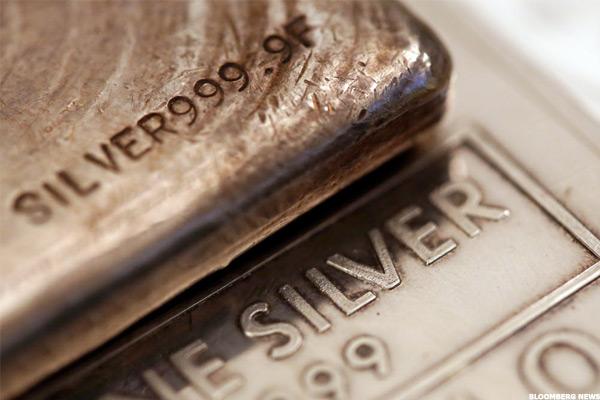 NEW YORK (TheStreet) -- Shares of Silver Wheaton (SLW) are climbing 3.1% to $27.94 this afternoon as silver prices rally.
Silver for September delivery is up 1.06% to $20.41 per ounce on the COMEX.
The commodity metal is getting a boost this afternoon following the Federal Reserve policy update from Wednesday, reporting that the central bank has no plans to increase interest rates until at least December.
Weak GDP data indicating that the U.S. economy is undergoing an uneven recovery is likely to spur the Fed to move cautiously in its plans to hike rates...
More