Trade with confidence. Are you a professional trader? Be the first to get the alert with Benzinga Pro's real-time newsfeed and audio squawk and never miss an opportunity again.
Don't miss the chance to try it FREE today.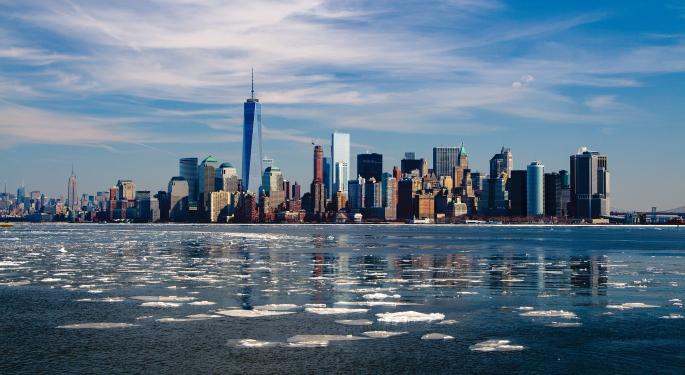 There are very few people than can move an individual issue and even less that can move the entire market.
Carl Icahn is one of them. Certainly another one is Warren Buffett, but his approach is very subtle and not intended to induce market fluctuations.
On the other hand, Icahn covets the spotlight and is very calculated when and how his remarks are transmitted. Icahn takes to Twitter to espouse his views and stops by CNBC when he really wants to have an impact on the market.
Buffett has over a million followers on Twitter, but uses it very infrequently (last tweet was May 22, 2015) and makes rare appearances on CNBC. Icahn has 279,000 followers and does it in spurts.
Icahn Sells Apple
No better example of Icahn moving a stock and the entire market is what took place Thursday afternoon. During a day that had already heightened volatility, Icahn couldn't have picked a better time to make his market moving comments.
To begin, Icahn preyed on Apple Inc. AAPL 1.71%. One day after its disastrous Q2 report, with the issue under extreme selling pressure, he abandoned his $240 price target that he touted for the last year and completely exited the issue.
He cited concerns over China, but one has to wonder if the size of Apple's share repurchase programs wasn't to Carl's satisfaction.
Timeline
When Icahn began his interview at 2:00 p.m. ET, Apple shares were trading at the $97 area. As he announced he sold the issue, it was at $96 by 2:11 p.m. ET. It continued lower to end the session at $94.83. The downside momentum followed through in today's session as shares were trading lower by $1.75 at $93.08.
On a technical note, Apple is now within a striking distance of a major support level at the $92 area, where it bottomed during the August Flash Crash, as well as on January 28. When this level falls, it may be a signal for much lower prices for the issue in the near future.
The Market Today
Icahn's blatant comments regarding the broad market might have nothing but an extremely negative impact. He really picked his spot for his "day of reckoning." After the index recovered from a plunge overnight, due to lack of Bank Of Japan intervention, the index touched the previous day's high and was struggling to retake Wednesday close of 2090,75.
From a longer-term technical perspective, the market was at a very important inflection point during a schizophrenic earnings season. Since March 2015, the 2100 level had been a major resistance level that marked the top of a trading range since the market bottomed in May 2014.
Keep in mind, Icahn was simply saying what was on his mind and it was the Street and aggressive traders that attacked the market, but there's no doubt Icahn provided the catalyst.
Meanwhile, Buffett speaking in advance of the annual Berkshire Hathaway shareholder meeting on Saturday stated his concerns about the economy in much-less flamboyant fashion.
Buffett told CNBC, "It's certainly not accelerating…(but) it's not declining... Do not put to much stock in Icahn's 'reckoning' warning."
Investors didn't take Buffett's advice, as the S&P 500 futures were trading lower 25 points at 2047.75. If the market cannot stabilize at the 2050 area, there may not be any major support until the trio of lows at the 2030 area from earlier in the month.
© 2016 Benzinga.com. Benzinga does not provide investment advice. All rights reserved.