Global equities started the week softer, with Nikkei, S&P500, and EuroStox50 all off.
This has helped give the JPY some strength in the forex markets.
The GBP/JPY has joined this general move into the JPY and has broken an important level I was watching at 158.55, which was our high from 2 weeks ago, and I believed would act as support if we had a pullback.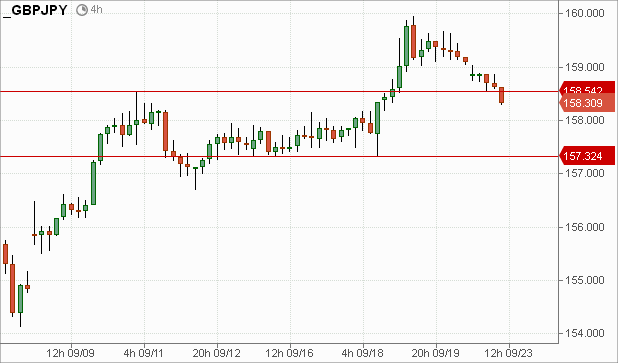 With that level broken, it sets up now a test of the 158 handle and then the 157.35 area, the low seen last week.
Will this bearish momentum in risk sentiment persists or is this just a case of the Mondays? We'll see...
- Nick