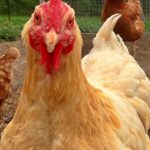 Back in January 2017, I wrote about the Chinese New Year's Astrological sign of the Fire Rooster.
At the time, I reported that "Yin fire is still positive for the economy and the optimism continues to bring confidence to buy, particularly in spring and summer time when the candle flame gains seasonal support and drives up the illusory optimism."
However, I went on to write, "as the yin fire is an illusory candle flame, it will be extinguished by autumn and winter.
So, there will be serious setbacks towards August and October. This will bring a long-term bearish market as there is no more fire years before Tiger year 2022."
I'm certain some of you are shaking your heads thinking, really?
Or perhaps you are thinking that August is typically a tough month which minimizes the astrological prediction.
Maybe still, some of you think that collective consciousness (4.436 billion Asians in the world as of 2016 consensus) has something to do with this correction.
Want to know what I think?
The rest of the astrological analysis says, "There is still conflict and disharmony in international relationships and it...
More