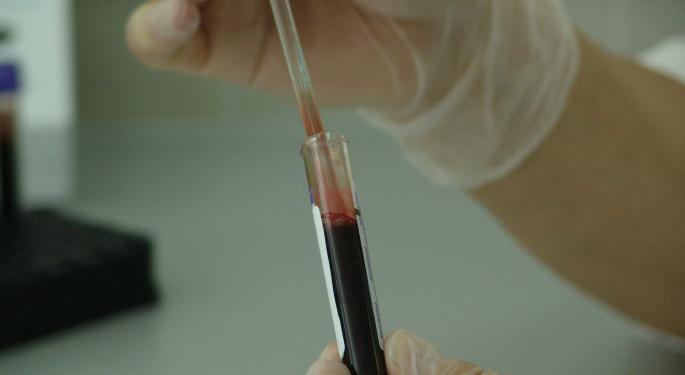 Brean Capital's Difei Yang reiterated a Buy rating on the company, with a price target of $26.
April Prescription Data
"The numbers, including retail and non-retail TRx, were solid, though not impressive. As we have reiterated in the past, uptake of Veltassa will continue to be slow in the near term," Yang mentioned.
For April, free starter supply was given out to 1,216 new patients, at an average of 290 patients per week, while retail TRx improved from 706 in March to 928 in April, at an average of 221 prescriptions per week.
Non-retail TRx also rose, from 201 in March to 288 in April, at an average of 69 units per week. However, Yang stated that the performance was slightly below expectations.
Given that month-to-month fluctuation is common for prescription data, Yang does not believe the data reflects the long-term demand for Veltassa.
Revenue Expectations Too High
Yang also pointed out that the consensus revenue forecasts for FY16 are too high at $37.8 million, compared to the estimate of $31.2 million, despite the consensus expectations having been revised down in February.
"We still believe that the Street's expectations are too high given that Relypsa has missed our estimates, which are on the lower end," the analyst said.
Date
Firm
Action
From
To
May 2016
Citigroup
Maintains
Buy
May 2016
BTIG Research
Maintains
Buy
May 2016
Cantor Fitzgerald
Maintains
Buy
© 2016 Benzinga.com. Benzinga does not provide investment advice. All rights reserved.