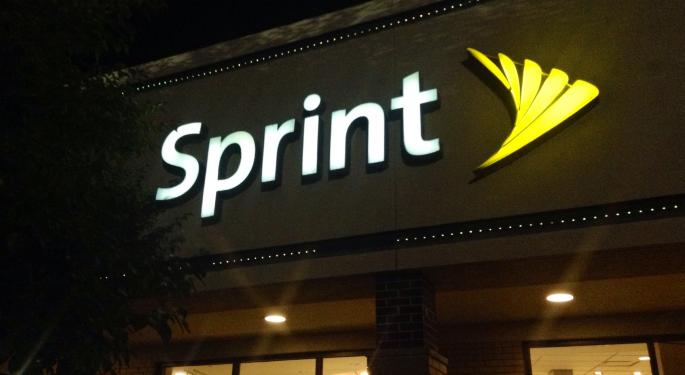 Sprint is once again the most shorted stock traded on the New York Stock Exchange.
Its share price popped 6 percent in the most recent settlement period.
Short sellers bailed on the former king of the hill in early October.
In the most recent short interest settlement period, Sprint Corp S 1.1% regained its title as the most shorted stock traded on the New York Stock Exchange. Even though the number of its shares short dwindled by more than 6 million between September 30 and October 14, the previous king of the hill, Procter & Gamble Co PG 0.92% saw an even sharper drop in shares sold short -- more than 67 percent!
Kansas-based telecommunications giant Sprint saw the number of its shares short shrink 3.8 percent to more than 161.07 million shares in the first half of the month. That was still a whopping 25.4 percent of the total float. At the most recently average daily volume, it would take about nine days to cover all short positions.
During the period, Sprint was among companies that benefited from the recent launch of the latest iPhones. The share price ended the two-week short interest period about 6 percent higher, while the S&P 500 was down less than 2 percent. The stock now is up about 74 percent since the beginning of the year.
Keep up with all the latest breaking news and trading ideas by following Benzinga on
https://twitter.com/Benzinga
.
© 2016 Benzinga.com. Benzinga does not provide investment advice. All rights reserved.