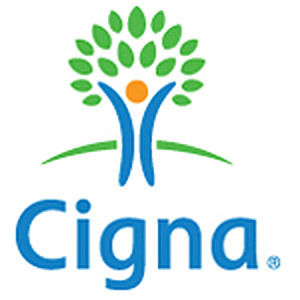 PURCHASE, N.Y.--(BUSINESS WIRE)--Third-year results from Cigna's (NYSE: CI) collaborative careinitiative with WESTMED Medical Group indicate that the program continues to make excellent progress toward achieving improved health, affordability and patient experience.
"These results show that better health, a better experience and affordable care are all possible when a health plan and health care professionals work together to achieve common goals."

Tweet this
Cigna Collaborative Care is the company's approach to accomplishing the same population health goals as accountable care organizations, or ACOs. The initiative has helped WESTMED deliver a higher level of care to nearly 6,500 Cigna customers in the Westchester County, with a strong emphasis on improved quality, lower use of the emergency room for non-emergencies and reduced hospital admissions.
For the year ending March 31, 2015, WESTMED's quality index (a measure of how well doctors comply with evidence-based medical guidelines) was 6 percent better than market, which means WESTMED performed significantly better than other medical practices in the New York metro area. In addition, WESTMED's quality is trending better than the market, which means that WESTMED continues to improve quality at a faster rate than other medical groups; and WESTMED achieved this in a market with the second highest compliance rate in the country.
While improving quality, WESTMED also lowered total medical costs by 2.8 percent while the rest of the market increased by 6.7 percent.
Several factors drove the group's strong quality index and quality trend results:
Overall measure for diabetes care is 16 percent better than market
Adolescent well-care rate is 14 percent better than market
Breast cancer screening is 9 percent better than market
Cervical cancer screening is 5 percent better than market
Nine of its top 10 quality measures are at or better than market, with the tenth at 99 percent of market
Overuse of emergency room (ER) services, especially for non-emergencies, contributes significantly to increased medical costs. WESTMED has taken a number of steps to reduce ER...
More