WTI Crude has recovered the losses following yesterday's DOE-reported inventory and production rise as it appears comments from OPEC Secretary-General Al-Badri told The IMF that demand will climb more this year than previously projected (coming on the heels of EIA's comments that oil companies worldwide will cut investments in oil exploration and production by a record 20 percent this year.) USD weakness is also helping drive algos to run stops in crude.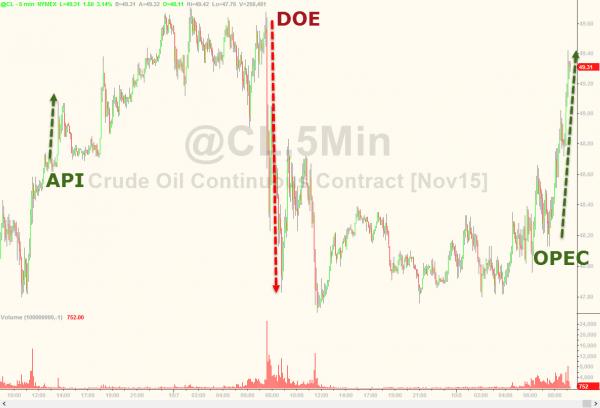 Global oil demand will increase by 1.5 million barrels a day this year, El-Badri said in the statement to the IMF's International Monetary and Financial Committee. There is a supply overhang of about 200 million barrels in the market, El-Badri said at a conference in London on Oct. 6.
And as goes Crude, so goes the S&P 500...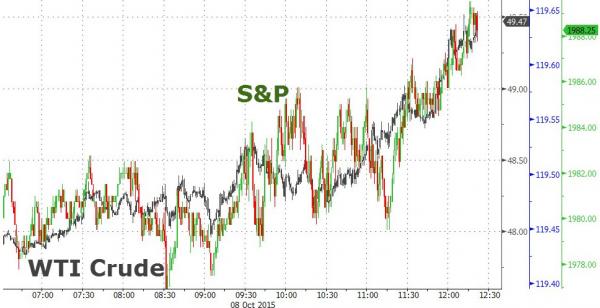 Charts: Bloomberg