What does it make to make some people happy? For the rich, often, funds in excess are not the answer.
The creator of the hugely popular web-based game Minecraft, Markus Persson, sent out a series of tweets this weekend, leading some to believe the billionaire is unhappy with his decision to sell his company to Microsoft (NASDAQ: MSFT) last year for $2.5 billion, according to CNN Money.
According to reports, the creator recently outbid hip-hop superstars Beyoncé and Jay-Z for a $70 million Beverly Hills mansion, seemingly able to afford almost anything he could imagine.
In the series of tweets Persson sent out, the billionaire said essentially that the funds he acquired from the buy-out don't necessarily make him happy, and often leave him feeling bored.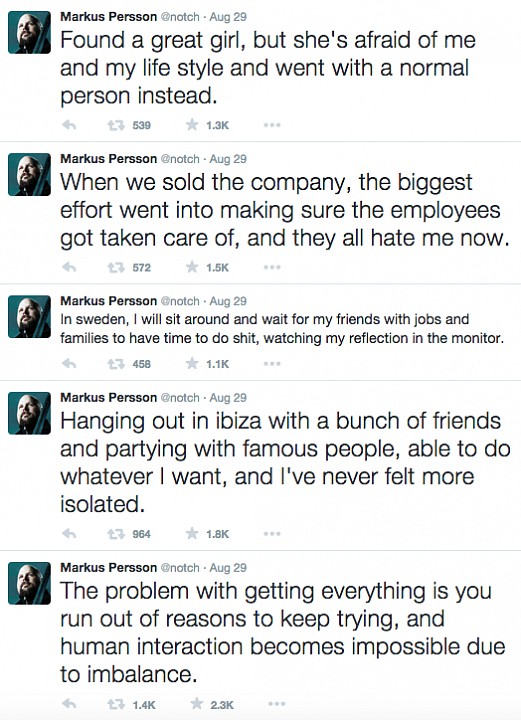 While having enough money to be comfortable and debt-free is the goal of many, striking it rich is most likely the goal of many more. However, with this case as clear evidence, money isn't always the answer.
For more business and financial news, click here.
*This is editorial content and expresses the opinion of the author.