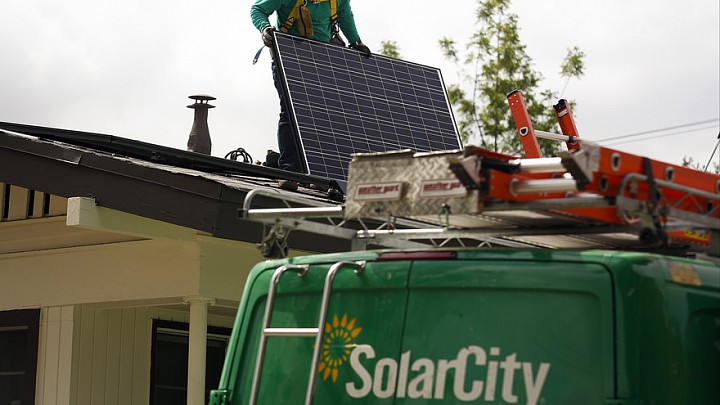 As SolarCity Corp. prepares to be acquired by Tesla Motors Inc., the leaders of those two companies are putting millions of dollars toward the solar installer's latest round of debt.
In a filing Tuesday afternoon, SolarCity SCTY, +0.30% said that Tesla TSLA, +0.86% chief executive (and SolarCity chairman) Elon Musk has agreed to buy more than half its latest offering of bonds, putting $65 million toward the $124 million SolarCity hoped to raise. SolarCity cofounders and top executives Lyndon Rive and Peter Rive, Musk's cousins, agreed to buy $17.5 million in bonds apiece, a total of $100 million for the three executives.
SolarCity's business depends on debt — the company offers homeowners the...
More