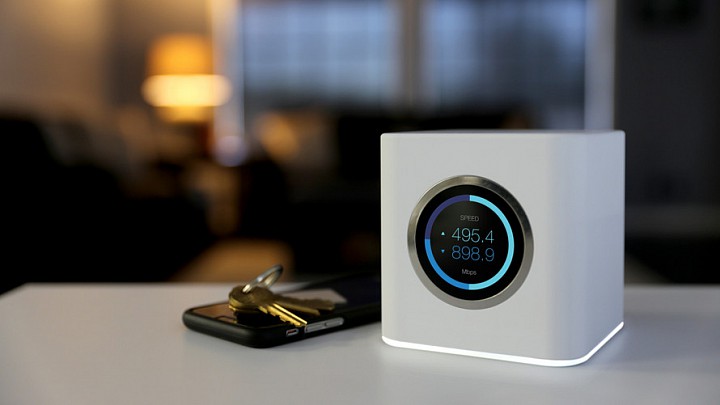 Though he received his start at Apple Inc., Ubiquiti Networks Inc. founder and Chief Executive Robert Pera has avoided going after the consumers who have fueled the rise of the iPhone and iPad.
But now, with homes full of those and other electronic gadgets connecting to the Internet simultaneously, he sees an opportunity to push his $3 billion company in a new direction that complements its core enterprise offerings.
"We're in a special position to make a very profitable business in the consumer market," Pera said in an exclusive interview with MarketWatch.
Ubiquiti UBNT, +0.19% on Monday is announcing the launch of the AmpliFi home Wi-Fi router system, a $199 gadget that Pera hopes will solve some of the problems with home Wi-Fi networks, such as coverage dead zones and slow or inconsistent streaming. Pera said Ubiquiti used the knowledge gained from large-scale deployments of its enterprise-level UniFi networking platform to develop AmpliFi, which includes a central router hub and pre-paired extenders that blanket a home in coverage.
"The home is getting more connected—people have (Internet of Things devices), Netflix streaming boxes, laptops, tablets, phones, and the router is starting to become exposed as a bottleneck with dead spots,"...
More