No compatible source was found for this media.
Here are five things you must know for Wednesday, Nov. 1:
1. -- U.S. stock futures were solidly higher on Wednesday, Nov. 1, as investors prepared for an announcement from the Federal Reserve on interest rates and the third-quarter earnings report from Facebook Inc. ( FB - Get Report) .
The U.S. central bank will make an announcement on interest rates at 2 p.m. ET. The chances of rate hike at this meeting are very low, so Wall Street will be paying attention to any language in the Fed statement that might indicate a move when the Fed next meets in December.
Donald Trump is expected to announce his pick for Fed chief on Thursday and reports have said he is leaning toward selecting Fed Gov. Jerome Powell. Current Chair Janet Yellen remains on Trump's short list.
No compatible source was found for this media.
The economic calendar in the U.S. on Wednesday also includes the ADP National Employment Report for October at 8:15 a.m., the PMI Manufacturing Index for October at 9:45 a.m., the ISM Manufacturing Index for October at 10 a.m., Construction Spending for September at 10 a.m., and Oil Inventories for the week ended Oct. 27, at 10:30 a.m.
House Republicans delayed the public release of their tax reform proposal until Thursday, Nov. 2, as they struggled to make last-minute changes to the proposed legislation. They couldn't finalize details in time for their Wednesday deadline so they moved the public rollout of the plan to Thursday.
Trump has set a deadline of around Christmas for passage of the legislation.
Another rally in the tech sector on Tuesday, Oct. 31, gave the Nasdaq the energy to close out October with another record, while broad gains across other S&P 500 sectors sent the rest of Wall Street higher. The Nasdaq gained 0.43% on Tuesday, beating out its last record high set on Friday, Oct. 27. The tech-heavy index ended October with solid gains, rising by 3.6% in its best monthly performance since February. This marked its fourth month of gains in a row.
2. -- Besides Facebook, earnings reports are expected Wednesday from Fitbit Inc. (FIT - Get Report) , Qualcomm Inc. (QCOM - Get Report) , Tesla Inc. (TSLA - Get Report) , Yelp Inc. (YELP - Get Report) , Estee Lauder Cos. (EL - Get Report) , Groupon Inc. (GRPN - Get Report) , Kraft Heinz Co. (KHC - Get Report) , Molson Coors Brewing Co. (TAP - Get Report) , Shake Shack Inc. (SHAK - Get Report) and Allergan PLC (AGN - Get Report) .
Clorox Co. (CLX - Get Report) reported fiscal first-quarter profit if $1.46 a share, topping forecasts by 4 cents.
3. -- U.S. automakers, such as Ford Motor Co. (F - Get Report) and General Motors Co. (GM - Get Report) , are expected to release sales numbers for October throughout the day.
Edmunds, the automotive information company, projected that 1.32 million new cars and trucks were sold in the U.S. in October, equating to a seasonally adjusted annual rate of 17.6 million. This represents a 13.3% drop in sales from September 2017 and a 3.5% decline from the same period a year earlier.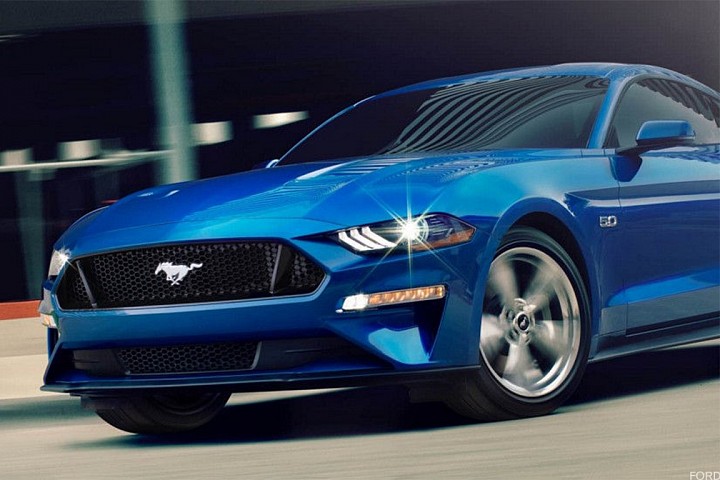 More