US DOLLAR INDEX LONGTERM FLAG?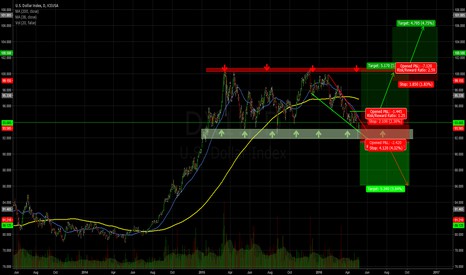 Nice TrradingBox 92-100,5. Last week the index touched the bottom edge of the TradingBox and was bought there. A bullish wedge appeares. Should the index Trigger this wedge, a longposition is thinkable (with Prices > 95,5) .
In my Chart i illustrate 3 thinkable positions with entry/tp and sl - 2 longpositions and 1 short.