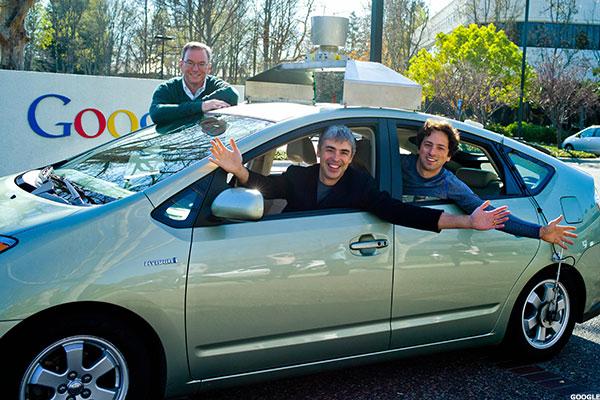 Google parent Alphabet (GOOG) on Wednesday said self-driving cars would become a reality in the foreseeable future but largely avoided answering questions about more controversial topics at this year's annual shareholder meeting in Mountain View, Calif.
The meeting was Alphabet's first since the holding company structure was officially announced last October.
Alphabet executive chairman Eric Schmidt said in a speech that he was afraid society as a whole had grown too complacent and hoped for more innovation in the future before ranting about the 32,800 traffic fatalities expected this year.
Driverless cars, he said, are the answer.
"It's time and it's late. It works. It's time to make it legal," Schmidt. "The consensus within the company is that it's some years [away], not decades."
The remarks followed the shareholder vote at the meeting and preceded a wide-ranging investor Q&A. During the Q&A, Alphabet's brass spent about an hour discussing the cars and the value of Alphabet shares, as well as diversity on the company's board.
The diversity discussion arose...
More