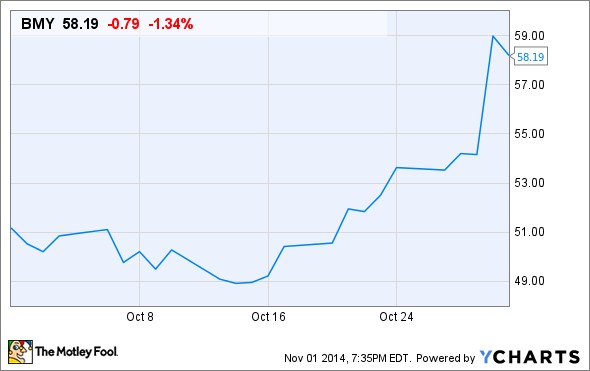 What: Shares of big pharma giant Bristol-Myers Squibb (NYSE:BMY) shot higher by 15% in October, according to data from S&P Capital IQ, after the company reported better than expected third-quarter earnings results and released favorable mid-stage data on cancer immunotherapy drug Opdivo (previously known as nivolumab).
So what: Of the two aforementioned points that sent Bristol-Myers higher and added more than $12 billion in market value in October, Bristol-Myers' third-quarter earnings results was the lesser of the two positives -- but in no way were its market-topping results negligible, either.
For the quarter, Bristol-Myers Squibb reported a 4% decline in total revenue to $3.92 billion from $4.07 billion in the year-ago period. This dip was primarily a result of its divested diabetes alliance which was sold to AstraZeneca (NYSE:AZN) for what may ultimately amount to $4.3 billion if all regulatory milestones are hit. Specifically, blood-thinner Eliquis saw sales jump more than 400% to $216 million in the third quarter, while cancer drugs Yervoy and Sprycel delivered their own impressive sales growth of 47% and 22%, respectively.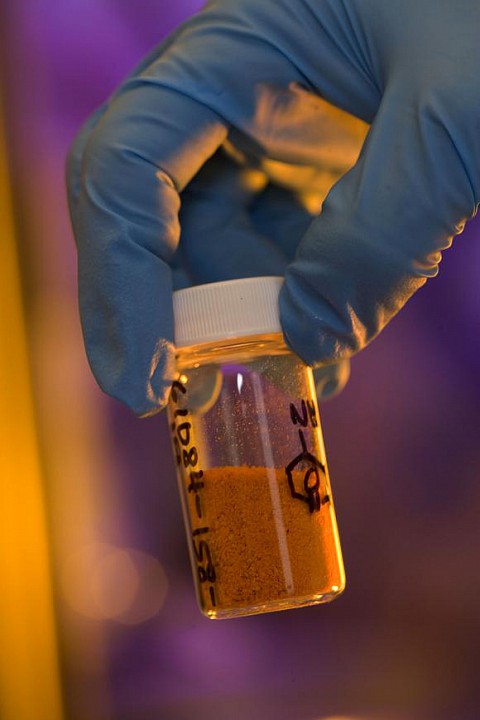 On a profitability basis Bristol-Myers Squibb produced $0.45 in adjusted earnings per share. By comparison, Wall Street had been looking for a profit of just $0.42 per share and a mere $3.82 billion in revenue. Bristol-Myers' year-end...
More