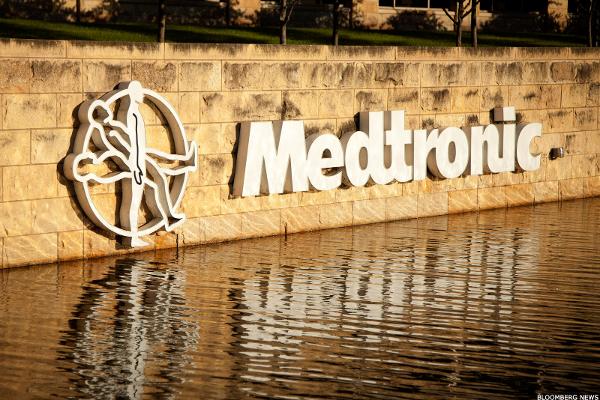 NEW YORK (TheStreet) -- Shares of Medtronic (MDT) were slipping in early-afternoon trading on Wednesday as the Dublin-based medical technology and services company is expected to post 2017 first quarter results before Thursday's opening bell.
Wall Street is looking for earnings of $1.01 per share and $7.17 billion in revenue.
Medtronic reported earnings of $1.02 per share on $7.27 billion in revenue for the 2016 first quarter.
Foreign currency translation created a negative $179 million impact on 2016 fourth quarter revenues and Medtronic said it expects a negative foreign currency impact of $25 million to $75 million on revenues in 2017.
Citi initiated...
More