The USD/CAD started this week with a double top attempt after making a new high on the year around 1.3175. The 1H chart shows the 2 failed attempts at clearing this high.

USD/CAD 1H Chart 8/4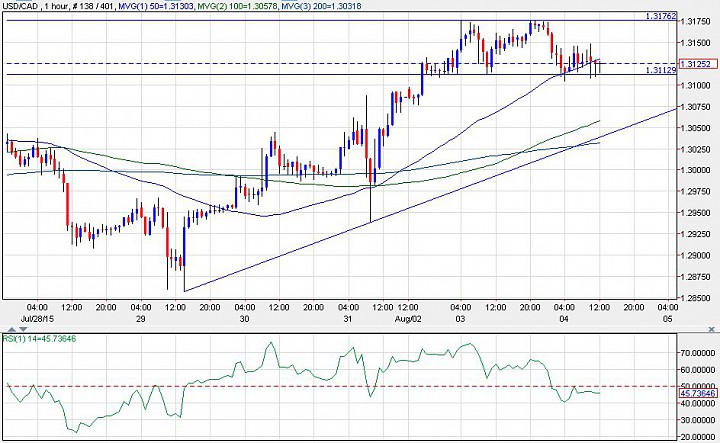 (click to enlarge)

The double top seems to be complete, but price has not extended much below the 1.3113 double top base. Instead it has been consolidating above this key support during the 8/4 session with intra-session resistance at 1.3150. A break above 1.3150 would invalidate the double top scenario, and instead put pressure on the 1.3175 high. There is upside risk to at least the 1.32 level this week. Now, if price does close below 1.31, we are likely going to see some downside risk this week, but it should be limited because of the strong prevailing uptrend. The 1.3025-1.3050 area should provide strong support in case of a bearish correction.

At this point, a double top would actually be a good thing for USD/CAD-bulls who want to see more confirmation that bulls are in charge, and get in at a better price. IF 1.3025-1.3050 does act as support, be ready for another swing towards 1.32.