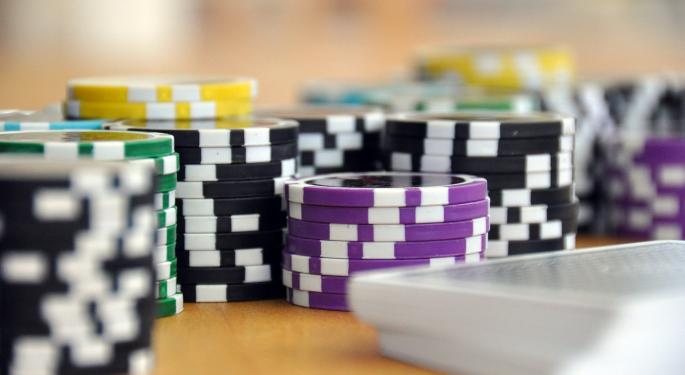 After Monday's close, Las Vegas Sands Corp. LVS 1.01% shares were up about 3 percent to $49.30.
The resort and gaming operator reported Q2 adjusted earnings of $0.52 versus estimates of $0.56. Sales were $2.65 billion versus estimates of $2.76 billion. Sands Macao operations saw revenues decline 23.6 percent year-over-year, room revenues declined 10.5 percent, and food/beverage revenues declined 21.5 percent.
Sheldon G. Adelson, Chairman and CEO, said:
"The operating environment in Macao remained challenging during the quarter; but we do see signs of stabilization, particularly in the mass market. Our mass gaming revenues in the month of June 2016 increased versus the same month in 2015, the first year-on-year monthly mass gaming growth we have experienced in nearly two years."
The Marina Bay Sands operation in Singapore reported a total mass win-per-day decline of 4.8 percent year-over-year to $4.5 million.
The company is also paying more in taxes this year as the effective tax rate in Q2 rose from 7.3 percent last year to 12.2 percent this quarter, a spike which is "primarily driven by a provision for the earnings from Marina Bay Sands at the 17 percent Singapore income tax rate," according to the Q2 filing.
Gaming performance in the Macau region looks to be continuing its decline, as Barclays said on July 16, "we need to see concrete evidence of sustained GGR stabilization to believe the sector has bottomed."
With Las Vegas Sands shares up over 9 percent since the start of the year, it appears the market sides with Adelson when it comes to believing there are "signs of stabilization" in mass market gaming.
© 2016 Benzinga.com. Benzinga does not provide investment advice. All rights reserved.