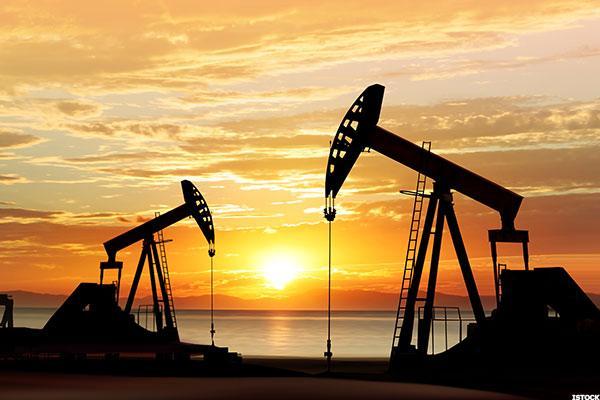 NEW YORK (TheStreet) -- Shares of Oasis Petroleum (OAS) are down 5.52% to $8.81 in midday trade as oil prices slide on lower-than-expected crude stockpile losses.
The U.S. Energy Information Administration released a report showing that crude oil supplies fell by 2.5 million barrels for the week ending July 8. Analysts were expecting a decline of 3.25 million barrels.
Domestic production is also up, climbing by 57,000 barrels a day to 8.48 million barrels a day.
Crude oil (WTI) dropped 4.23% to $44.82 per barrel and Brent crude fell...
More