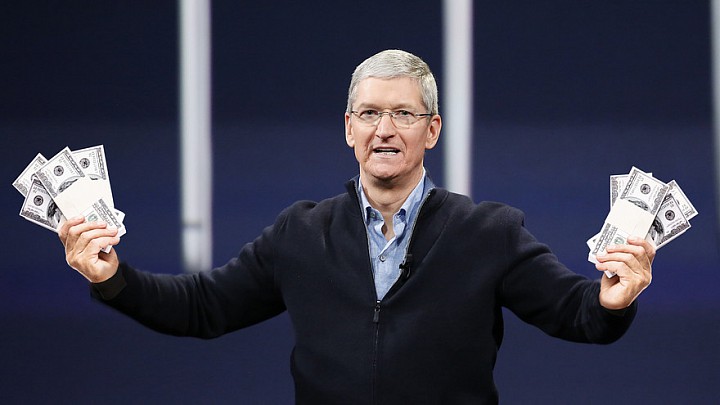 Apple Inc. detailed its first decline in iPhone sales Tuesday, part of an earnings report that broke up more than a decade of continued growth for the tech giant. To cure Apple's growth problems, Chief Executive Tim Cook suggested he may go shopping.
Cook said Tuesday that Apple AAPL, -1.04% had acquired 15 companies in the past four quarters, though it appears none were material enough for Apple to inform investors about individually. That could change, though, as the Apple CEO admitted that he is open to a large acquisition.
"We're always looking in the market about things that could complement things that we do today, become features in something we do, or allow us to accelerate entry into a category that we're excited about," Cook said, adding later, "We would definitely buy something larger than we bought thus far."
Apple has never been a very acquisitive company, especially when compared with other Silicon Valley tech giants like Alphabet Inc. GOOGL, +0.41% GOOG, +0.48% Cisco Systems Inc. CSCO...
More