Entering 2016, American Airlines (NASDAQ:AAL) had aggressive plans to grow outside the U.S., particularly in the transpacific market. As of January, the company planned to increase its international capacity 6% year over year in 2016. However, overcapacity and weak demand in numerous international markets has forced it to trim its growth plans again and again.
Moreover, there's no sign that supply demand trends will change soon for long-haul international routes. As a result, American Airlines is finally reducing its near-term international growth plans. On Friday, it announced that it will defer the delivery of 22 Airbus (NASDAQOTH:EADSY) A350s.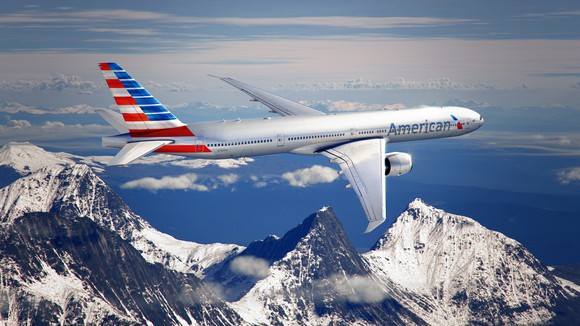 This move has set off a new wave of worries about widebody aircraft demand, impacting Airbus -- and by extension, Boeing (NYSE:BA). Yet while the deferral clearly confirms that the market can't support much long-haul growth from a legacy carrier, the long-term implications for Airbus and Boeing are far less dire.
International results remain weak
American Airlines, like its legacy carrier peers, faces weak unit revenue trends across much of its international route network. In the transatlantic market, passenger revenue per available seat mile (PRASM) fell 5.9% in Q2 on 1.2% capacity growth. In Latin America, PRASM slumped 10.2% last quarter, even as American cut capacity by 4.3% year over year.
Finally, American has been adding numerous transpacific routes lately, seeing that region as a promising long-term growth opportunity. However, in the short term, that market has been anything but attractive. American's transpacific PRASM declined 14.5% last quarter on a 21.3% jump in capacity.
If anything, the transatlantic market -- the best of the bunch for American Airlines recently...
More