The MACD indicator says: Buy Tesla stock, Buy JP Morgan stock and Sell Walt Disney Stock.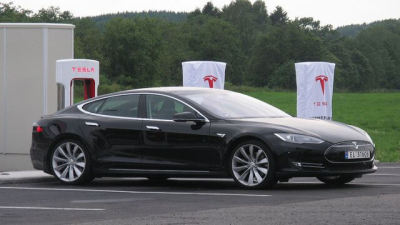 The Moving Average Convergence Divergence (MACD) is an important trend following popular momentum indicator used by technical chartists. The MACD indicator can be used to identify buy/sell signals in the market and today's most popular stocks with MACD signals included the likes of electric car maker Tesla Inc (NASDAQ:TSLA), the house of mouse Walt Disney (NYSE:DIS) and New York based financial services and banking giant JP Morgan Chase (NYSE:JPM). As detailed by Investopedia, "The MACD is calculated by subtracting the 26-day exponential moving average (EMA) from the 12-day EMA. A nine-day EMA of the MACD, called the "signal line", is then plotted on top of the MACD, functioning as a trigger for buy and sell signals." So, what exactly are the MACD signals coming through and how should investors interpret them?
MACD says bulls are in control of Tesla stock
Tesla is among the most popular stocks on Wall Street with either extremely loyal bulls or very pessimistic bears. When speaking of...
More