In the most recent week, there were 312K claims on unemployment rate. This was higher than the forecast of 309K, and was higher than the previous 304K reading, which was revised up from 300K.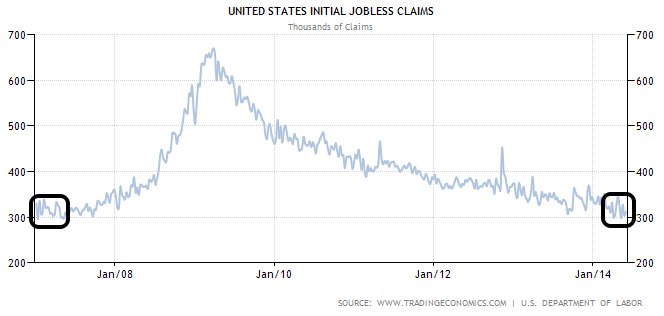 (source: tradingeconomics.com)
Despite this slight increase over the previous week, the 4-week average, at 310,250 has been the lowest since 2007. 
Needless to say, this is a good sign of job market recovery, a much needed factor for the Fed to consider raising rates in 2015.
The Non-Farm Payroll is expected to be 212K in May, down from April's 288K. The unemployment rate is expected to be edge higher from 6.3% to 6.4% The ADP reading on Wednesday came in at 179K, missing forecast of 217K, and down from the 215K in April.