This has been a pretty good year to sell luxury cars in North America. An improving economy and cheap financing lured trade-up buyers and convinced affluent drivers to freshen their fleets. And while Daimler's (DAI:GR) Mercedes is in position to finish the year as the bestselling high-end brand, it's not hard to argue that Cadillac(GM) had the better year.
If we look at total vehicles sold in North America in 2013 by month, Cadillac is a fairly distant fourth place, behind Toyota's (TM) Lexus brand: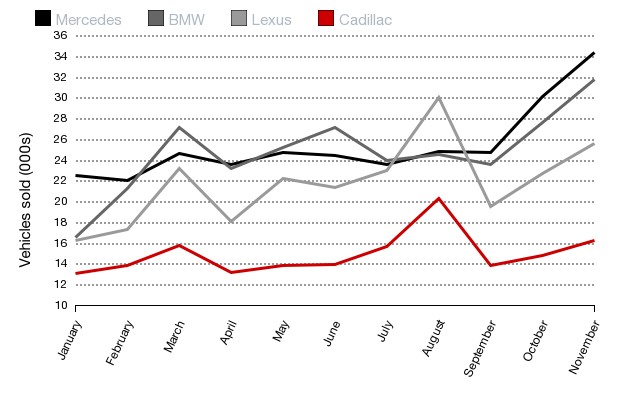 What's notable, however, is how closely the General Motors brand is tracking its rivals. Cadillac is keeping pace—something it hasn't always been great at doing.
This gets more impressive when compared to the prior year: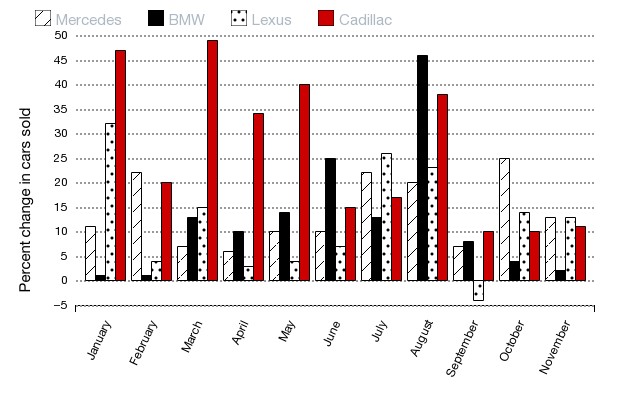 Source