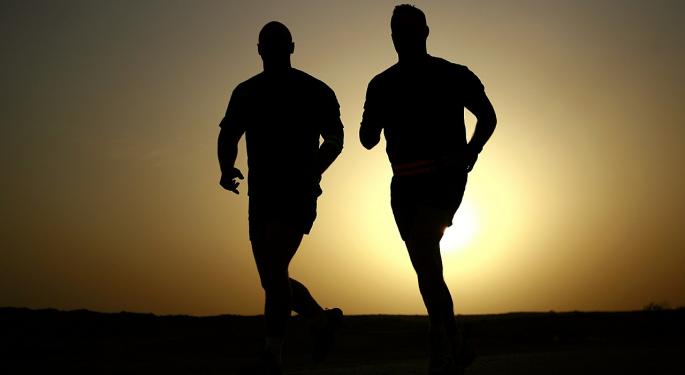 Apple Inc. AAPL 1.59%'s upgraded Watch product, called the Apple Watch Series 2, will blow the competition out of the water, including Fitbit Inc FIT 1.43%, right?
Not so fast, says Bloomberg Gadfly's Gillian Tan.
According to Tan, Apple's new Watch does contain a few "tweaks" that will appeal to the fitness market, but it's "unlikely to dramatically shake up the competitive landscape."
Related Link: What Everyone's Saying About The New Apple Watch
Tan continued that new features including a GPS ship and water resistance isn't enough to make it a "must-own" device for fitness enthusiasts. The price tag on the Watch starts at $369, nearly double the $200 price tag on Fitbit's Blaze.
Apple Watch has an estimated battery life of just one day, while the Fitbit Blaze can last five full days before it needs to be charged.
Meanwhile, Fitbit has another "meaningful one-up" over Apple: the fact that its devices are compatible with Android devices.
Nevertheless, it's "understandable" for Fitbit's investors to be concerned, but they shouldn't be. Tan cited Betty Chen, an analyst at Mizuho, who suggested that Fitbit's 17 million active user base represents an "unparalleled ecosystem" that can enhance engagement.
"Analysts have an average price target of $21.38 on the stock, indicating they expect Fitbit shares to return to health over the next 12 months," Tan concluded. "Less heat from the competition and ongoing quarterly earnings beats certainly leave the chances of a recovery rally on track."
© 2016 Benzinga.com. Benzinga does not provide investment advice. All rights reserved.