AAPL had a very interesting session today, rallying around 0.5% as of 12 noon, and managing to climb over the $500 price barrier.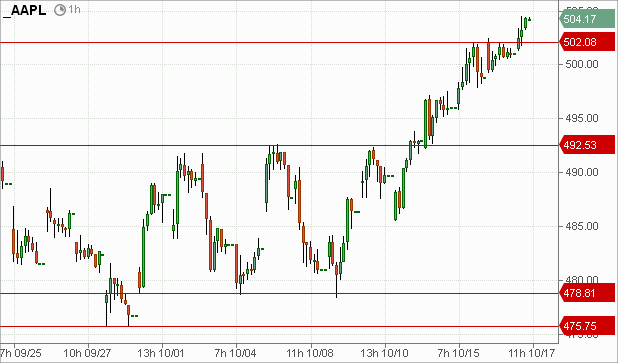 If we look at AAPL from a longer term perspective we can see that it may be ready to leave a period of consolidation that last around 2 months. It now will test an important horizontal pivot around $515 which has acted as both an important support (back in Nov/Dec 2012) but also as a resistance recently in Aug/Sept.


Earnings are on October 23rd, and so looking at establishing some long exposure here would predate that important fundamental release. However, a strong showing and price breaking through that important $515 barrier would open up the possibility of a sharper "mark-up" phase with price targets to the topside of $550, $580, and $600. 
- Nick