When Retail Sales data hit this morning...
Retail Sales Largest Negative Surprise in Almost 5 Years. Must have been that boost from lower gas prices... pic.twitter.com/FFOIRED80G

— Not Jim Cramer (@Not_Jim_Cramer)

https://twitter.com/Not_Jim_Cramer/status/555363553235177473
We felt a great disturbance in the Keynesian Narrative Force, as if millions of voices suddenly cried out in terror, and were suddenly silenced...
Whocouldanode that collapsing oil prices were not unambiguously good for everyone... The day's narrative was set by disappointing retail sales and selling across every sector ensued as Treasury yields hit record lows, copper crashed, and crude oil pushed back to cycle lows...
And then this happened!!
Crude spiked 7% into the OPEX close (on absolutely no fundamental/news catalyst at all)...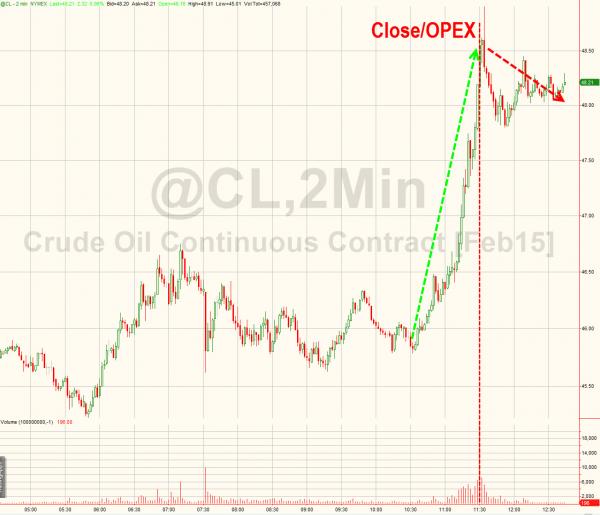 But Energy credits pushed back wider to close to record high levels of risk...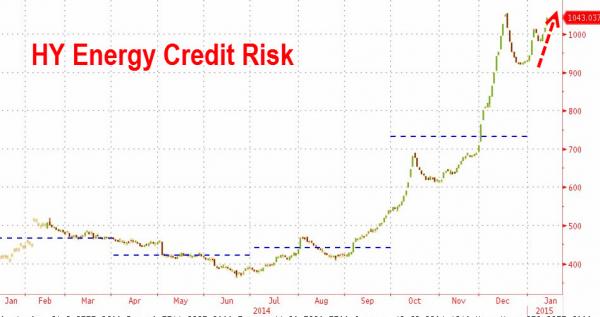 Do not look at this chart if you think Energy is fixed...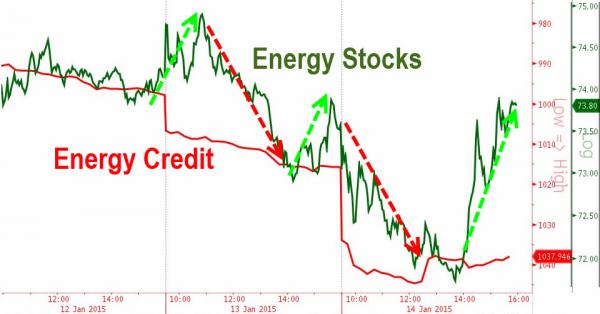 And that rescued everything "off the lows" - somehow making CNBC comfortable that all is well...
Dow dropped almost 700 points from yesterday's highs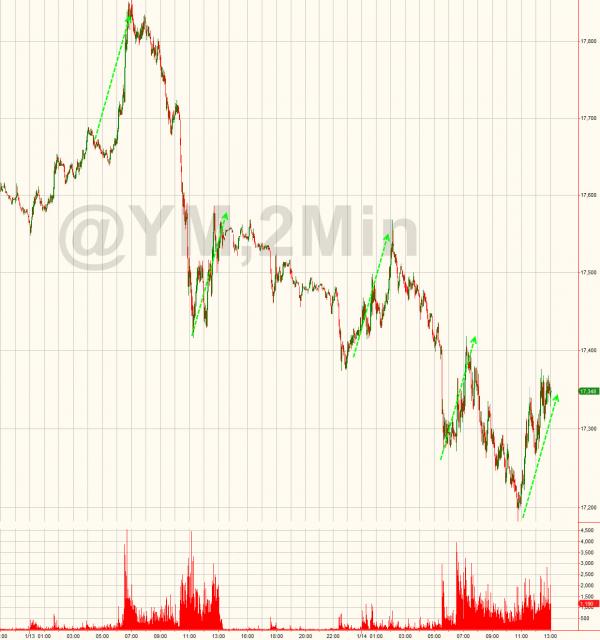 But everything bounced with crude into the close...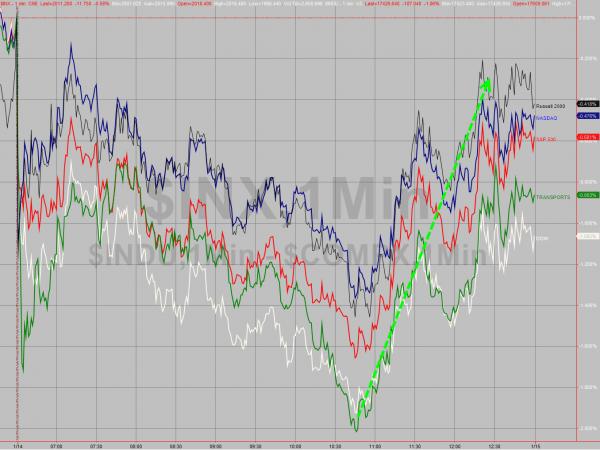 And of course the Energy sector ripped (along with Utes!) but financials really ugly...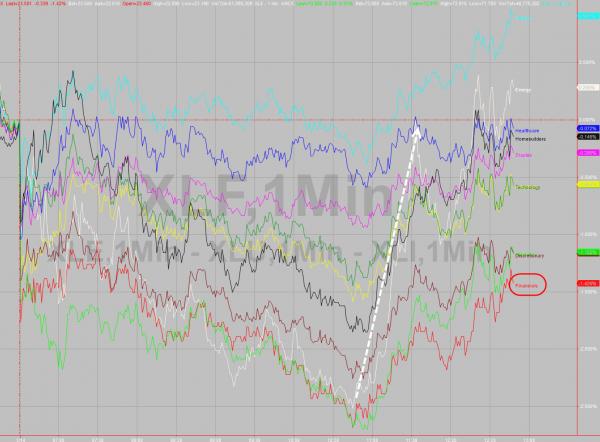 Year-to-date, stocks remain in the red...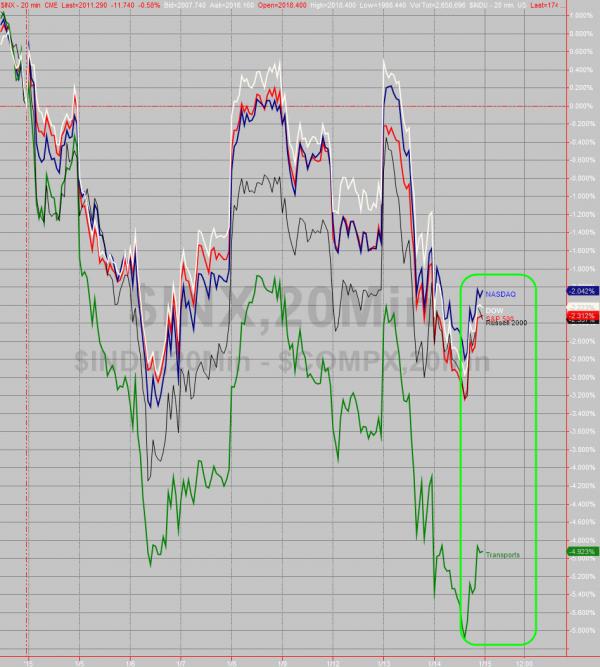 USDJPY did its best but stocks took a while to get into the game...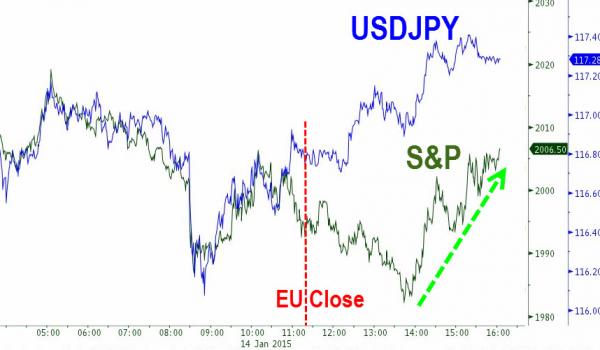 Stocks once again caught down to bonds... but once again tried to escape reality this afternoon...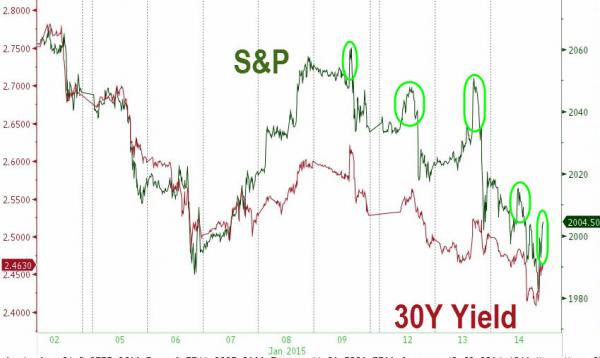 Treasury yields spiked lower to record lows for 30Y...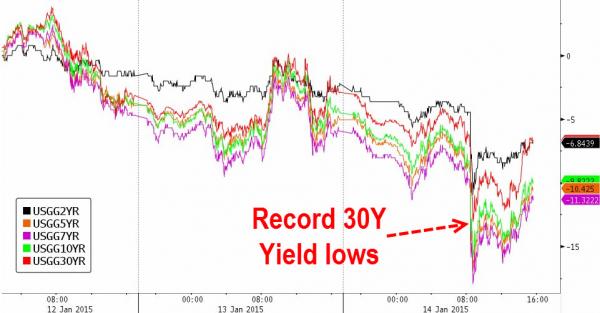 The USDollar slipped lower led by JPY but note the USDJPY ramp that lifted stocks...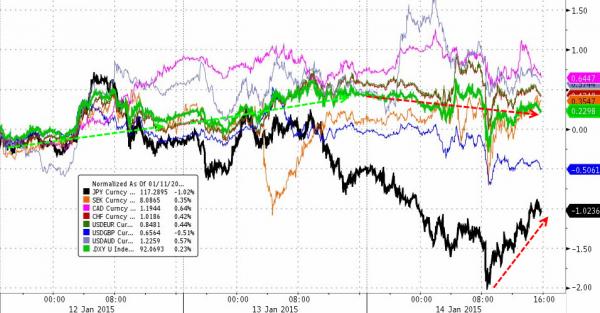 Gold and Silver flatlined again but copper (crashed) and oil (spiked) were the big movers...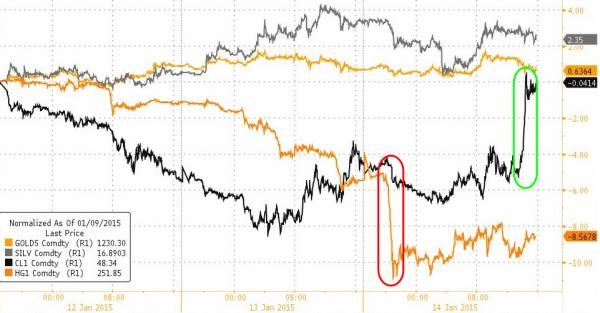 But Copper's crash was epic...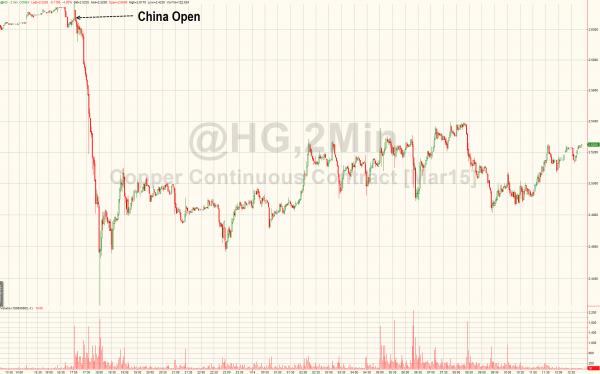 and then there's Blackberry... lifted on Samsung sniffing rumors...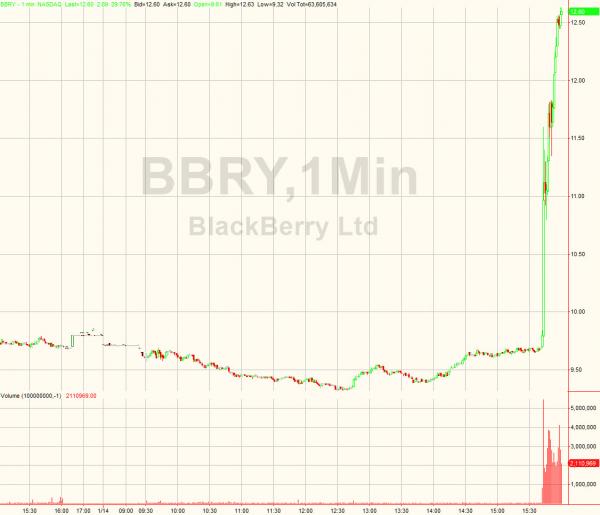 and then there's Nattie!!! WTF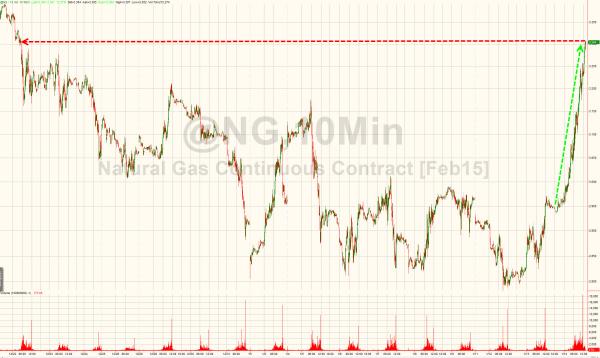 Charts: Bloomberg