European stocks fell to this year's low, with the benchmark index posting its longest slump in 11 years, as concern grew that a financial crisis is returning to the region's so-called peripheral nations.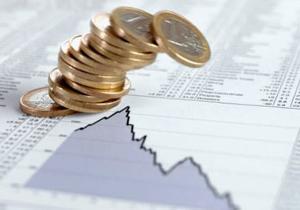 Even so, the Stoxx Europe 600 Index pared a decline of as much as 2.9 percent after St. Louis Federal Reserve Bank President James Bullard said the Fed should consider delaying the end of its bond purchase program.
The Stoxx 600 dropped 0.4 percent to 310.03 at the close, falling for an eighth day. The gauge earlier slumped to a one-year low as Spain's failure to reach its maximum target in a bond sale highlighted the fragility of the country's recovery.
"We've reached the part of the cycle where bad news is bad news," Steen Jakobsen, chief investment officer at Saxo Bank A/S in Copenhagen, said in a phone interview. "For years, we've been trading on monetary policy. Now we have to deal with real economic problems, and that of course, for the markets is a totally different kettle of fish."
In an interview with Bloomberg, Bullard said the Fed should consider delaying the end of its bond purchases to halt a decline in inflation expectations. The Fed has been winding down its $85 billion plan of monthly bond purchases since January and is poised to stop the final $15 billion this month.
National Benchmark indexes dropped in 15 of the 18 markets in western Europe. Portugal's PSI 20 Index slumped 3.2 percent to a two-year low, Spain's IBEX 35 Index lost 1.5 percent to this year's low. Volume changing hands in Stoxx 600 companies was more than double the 30-day average, according to data compiled by Bloomberg.