Without the aid of a VIX safety-wire, this morning's bad news has been unceremoniously sold in US equity futures markets this morning. Having just closed, with The Dow down 200 post-Payrolls, the S&P joins the Dow in the red for 2015...
The Dow has dropped 200 points post-payrolls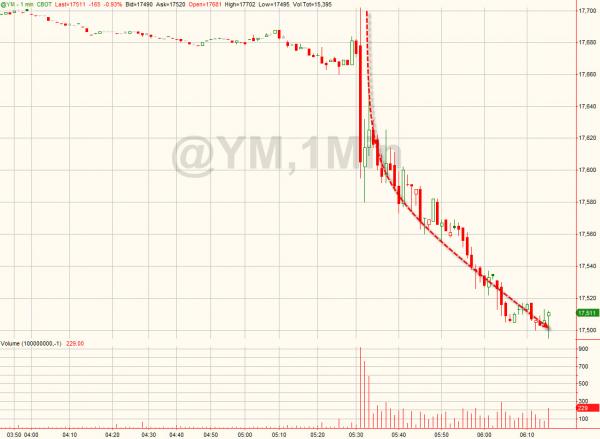 Leaving the S&P and Dow closing the week in the red for 2015...