Did the age of central bank omnipotence just come to an end?
After 3 USDJPY driven rescues, the China Cut gains are gone for the S&P 500...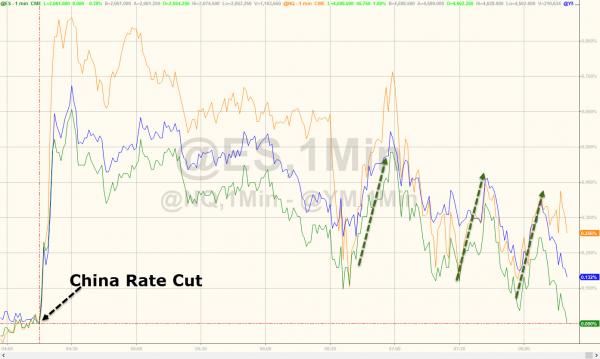 Of course, from the close yesterday, markets are still holding gains...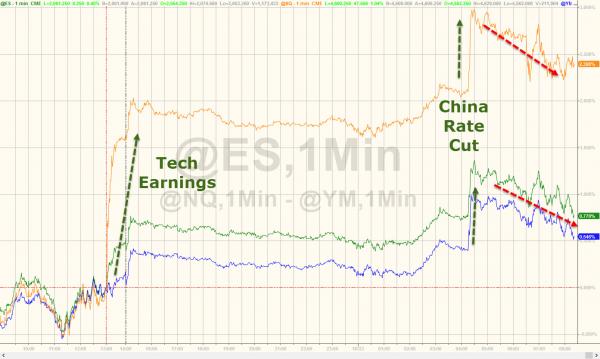 Even as VXX surges back into the green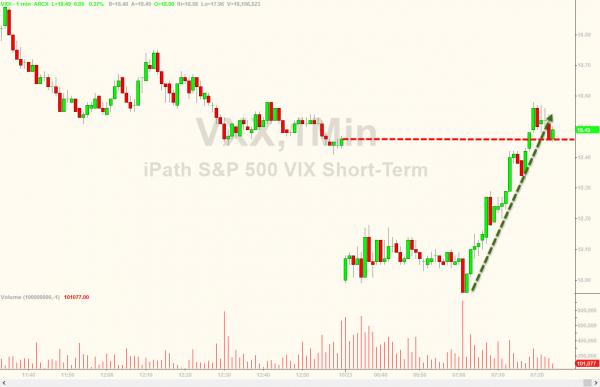 Maybe stock traders glanced at the un-exuberance in credit markets...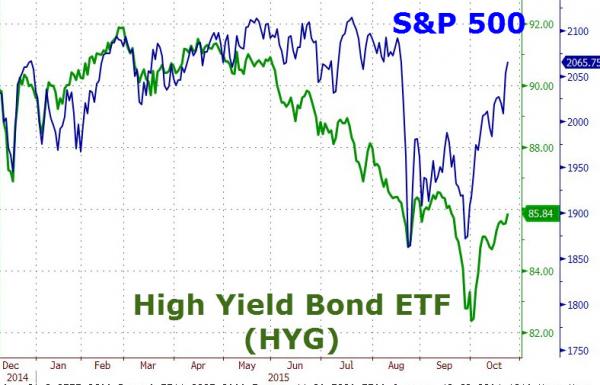 Charts: Bloomberg