Media stocks have taken a beating over the last month, losing more than $40 billion in market value and prompting another round of digs from skeptics that say traditional cable won't survive as consumers latch onto streaming options like Netflix and Amazon Prime in record numbers. But perhaps that grave dancing is a bit premature.
Media analysts like Nomura's Anthony DiClemente think so: "Our take is that the market has largely overreacted, as we do not believe the panic in the marketplace is proportionate to the quantitative evidence of underlying trends," DiClemente wrote in a recent note to clients, outlining a handful of reasons why the demise of companies that count on television watchers isn't exactly imminent.
Earnings Really Weren't That Bad
Investors have seized on troubling signs — like a revenue disappointment at MTV and Comedy Central parent Viacom, or hints of pushback on the high price tag for Walt Disney's ESPN – but overall the industry's second-quarter earnings reports were mostly positive. 21st Century Fox, CBS and Time Warner all beat earnings estimates from Wall Street, a fact easily ignored just by looking at the market's reaction to their results.
The most dramatic disconnect came from Time Warner, which posted earnings well above estimates ($1.16 per share versus the $1.03 expected). More importantly, the company just launched its streaming service for HBO, second-cycle syndication of Big Bang Theory, and benefited from the sale of "Seinfeld" streaming rights to Hulu—all efforts that directly combat cord cutting. Still, the stock tumbled 12%.
Americans Still Love TV
Far more important than a single quarter's results it the possibility that the audience for these major media companies is shrinking. But the data show the opposite.
Americans are consuming more video entertainment than ever before. The average American adult now watches a record 5 hours 31 minutes of video daily, according to eMarketer. That's up from 4 hours 56 minutes in 2011.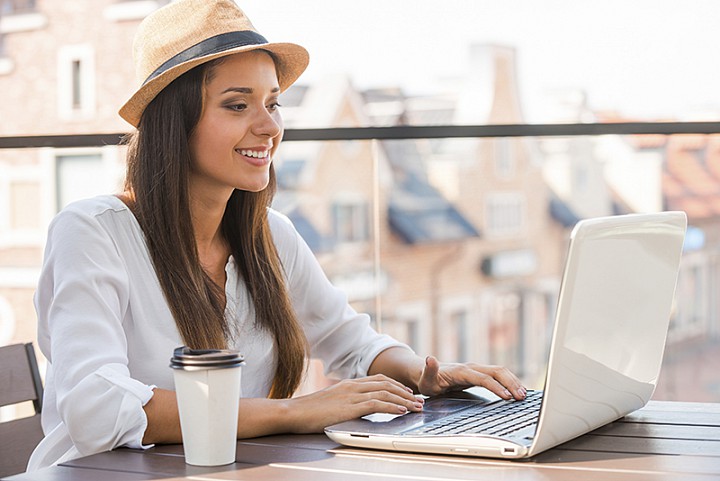 Continued from page 1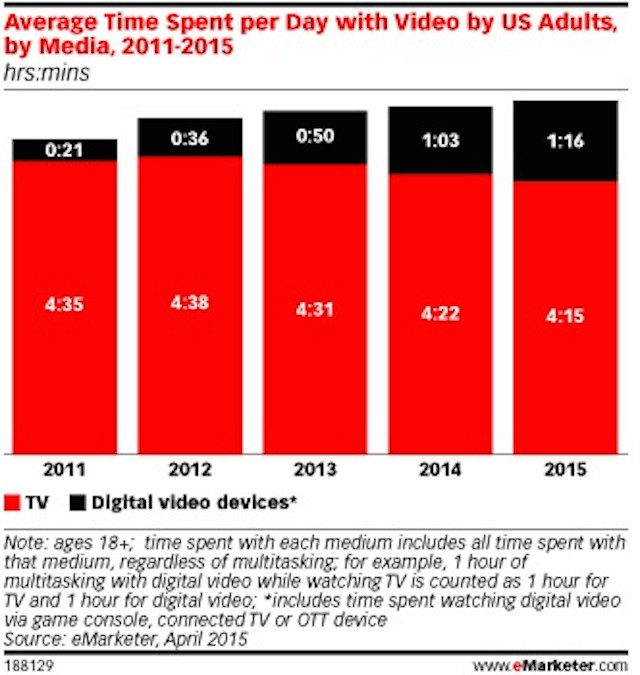 Of course, the caveat is that "video" refers to both TV and digital platforms. Digital video...
More